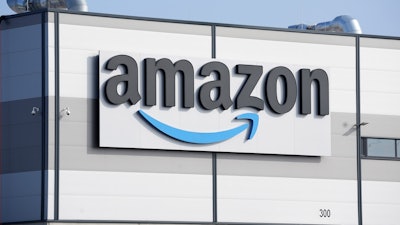 AP Photo/Michael Sohn, File
Amazon will impose new fees on third-party sellers who ship their products to customers instead of using the company's fulfillment service.
Effective October 1, the company will get a 2% cut of every product sold by merchants that are members of Amazon's Seller Fulfilled Prime Program, or a minimum of $0.25 per item, according to a notice sent by the company.
Launched in 2015, the Sellers Fulfilled Prime program allows merchants to display a Prime badge on their listings without using Amazon's fulfillment service, Fulfillment by Amazon. In return, sellers have to fulfill orders with one-day and two-day delivery at no additional charge for Prime customers, who pay a monthly fee for faster shipping and other perks.
Amazon suspended enrollment in the program a few years ago, saying it wasn't delivering the same high-quality experience customers expect from Prime. Two months ago, the e-commerce company said it would reopen enrollment.
The news comes as Amazon faces mounting scrutiny by regulators of its market power and treatment of sellers.
In the notice, the company also said it would impose new requirements for things like on-time delivery.