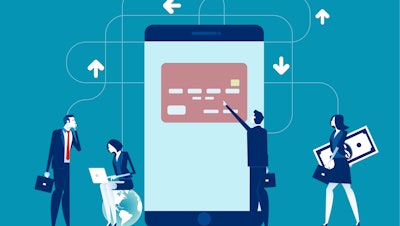 iStock
The age of e-commerce is in full swing, and distributors have made major moves online — with e-commerce sales from distributors growing 25% in 2022 to $1.4 trillion from $1.1 trillion in 2021.
Some distributors are choosing to go beyond the traditional e-commerce channel and venture into the B2B marketplace space, and they are seeing a massive ROI as a result.
As such, B2B marketplaces and drop shipping models are growing exponentially faster than traditional e-commerce channels — by 38% year-over-year in 2022, more than six times the rate of e-commerce overall. There's something about the marketplace model that just works, and it's not by magic.
Below, we'll explore the many ways distributors in particular are benefiting from the marketplace model and touch on why the marketplace model is the next logical step after opening a traditional e-commerce storefront.
A truly global opportunity and increased brand visibility
E-commerce changed the game for distributors, as traditional models often were limited to geographical locations based on their physical presence, and distributors had to rely on intermediaries to enter new markets. The consensus was that, with an online store, anyone in the world can purchase from a distributor … that is, if they can find them.
The barriers to buying may be removed with traditional e-commerce, but it doesn't put you in front of a global audience. And especially for smaller distributors whose brands might not garner instant recognition, it's going to be incredibly difficult to generate scalable traffic to your direct e-commerce site.
But brand visibility is suddenly accelerated when your products sit on a B2B marketplace. Buyers don't need to know or search for your specific brand in order to find you, and you get built-in exposure that would be hard to achieve otherwise. Case in point, food and beverage wholesale marketplace United Natural Foods curates and supplies more than 250,000 items across brands to 30,000 retailers, giving those brands more exposure and easier distribution to grocers across the U.S. and Canada, simply because they are showcased on the UNFI marketplace.
Marketplaces enable distributors to transcend the traditional barriers and get their products in front of a global audience, since the challenges of time zone, currency and distance are eliminated.
The customer experience, reimagined
It's not a secret that now, more than ever, buyers expect and demand more from their purchasing experience. And they have no problem switching suppliers if those demands are not met: 40% of business buyers reporting switching vendors in the last 12 months.
Distributors who leverage an online marketplace have access to a range of features that enhance the customer journey and inherently foster trust between distributors and global buyers who likely don't have a personal connection.
With comprehensive product catalogs, detailed descriptions, high-quality images, and user reviews, buyers have everything at their fingertips to make informed purchasing decisions. And with the capabilities of robust payment partners on B2B marketplaces, including multi-store checkout, embedded financing and secure payment gateways, customers have access to a frictionless purchasing experience, from the discovery phase all the way through the point of purchase.
If you are a distributor creating this experience on your own e-commerce website, it can become expensive and complex quickly when incorporating all of these features. Creating an e-commerce store requires constant maintenance and development, and even if you leverage a platform to create your store, it's hard to know exactly what capabilities you'll need beforehand, especially as customer demands evolve and change.
With a marketplace to rely on, this experience becomes built-in, and the resources you'll need to provide a great experience have been considered, and are the same for every brand selling on the marketplace; in other words, the chances of losing a sale to another company on the marketplace due to customer experience are greatly reduced. As a distributor, you can focus on getting your products in the hands of the buyers that need them, instead of worrying about their experience with you.
Marketplace convenience also extends to the seller side. For example, Amazon's "Business Membership" facilitates components of the business like bulk supply stores, recurring deliveries, quantity discounts and simplified purchasing. Marketplace features like this are invaluable for distributors to scale and grow quickly.
Defining the role of distributors in the e-commerce age
The reality is that online e-commerce has blurred the lines between the role of manufacturers and distributors. Considering that many manufacturers now have the technology and capabilities to sell directly to buyers, and more than three-quarters of buyers prefer digital self-serve channels, the role of traditional distribution is being disrupted from all angles. In the midst of this disruption, distributors must examine their place in the market and define their unique offering.
Part of defining that unique offering is finding the role of your online presence for your business model. For many distributors, selling on a third-party marketplace is a low-barrier way to expand into new markets and to test new products.
Food and beverage distributors in particular have leveraged the B2B marketplace model. As Mirakl EVP of B2B Customer Success Marc Teulières puts it, "Companies are using marketplaces as a way to respond to growing demand by expanding inventory beyond their warehouse walls."
That market positioning might involve new partnerships and collaborations to expand reach. For example, Kraft Heinz announced earlier this year its partnership with Anheuser-Busch to start selling their products on the INBev BEES B2B marketplace in order to expand into the LATAM markets, where the BEES B2B marketplace is highly successful.
Distributors can leverage marketplaces to expand their reach, collaborate with complementary businesses, and explore cross-selling and upselling opportunities. Such collaborations enable distributors to tap into shared resources, access new markets, and offer customers a wider range of products and services.
The next logical step for B2B e-commerce
Selling on or even opening a marketplace doesn't mean you need to abandon your other e-commerce channel. In fact, McKinsey reports that an omnichannel sales strategy is highly effective; 94% of B2B decision-makers confirmed that statement.
With the many benefits that B2B marketplaces can offer, it's only a matter of time before marketplaces become another standard revenue builder for distributors across industries.
Managing multiple sales channels requires a system that integrates data from multiple sources, enabling total visibility. When it comes to payments, this is especially true. A reliable payments partner ensures a consistent customer experience across channels and simplifies the process of extending net terms, payment management, and collections for distributors, whether they have an e-commerce store, a marketplace, or both.
Daniela Mzhen is a content writer at Balance.