If you're the leader of a B2B company, you know that customer expectations have evolved to favor efficiency over relationships and there is a growing preference for a consumer-like purchasing experience online. You also know that it's extremely difficult to deliver the online experience customers are looking for, but the market demands that you do.
It is increasingly important for B2B manufacturers and particularly distributors to embrace online commerce, otherwise, they risk losing significant market share and a shrinking revenue base. But standing up an e-commerce system brings a high level of complexity — B2B transactions are interconnected across all channels — online, with a sales rep, on the phone or otherwise.
Getting e-commerce right takes an omnichannel effort, and those doing it right are experiencing significantly higher growth rates than their peers. In fact, the top B2B companies selling online grew their B2B eCommerce sales in 2017 by 7.1 percent to $535.7 billion, double the growth rate of the overall B2B economy.1
That may be why up to 70 percent2 of B2B distributors view Amazon Business as a significant threat. The online giant is famous for its obsession with meeting customer needs. With 1 million customers and $1 billion in revenue, the strategy is working. Amazon is poised to take significant share from traditional industrial distributors.
Why, then, isn't everyone replicating the online purchasing experience of Amazon Business? It is a highly complex initiative in B2B, but very doable with the right tech in place.
You must deliver real-time retention and cross-sell recommendations, complementary item suggestions, and market-aligned prices. Equally important: ensuring the prices and products customers are shown online are consistent with the conversations they have with reps.
Both goals are impossible when armed with manual tools and inconsistency across channels can lead to frustration and dissatisfaction. In this blog post, I'll give you a four-step guide — and what to avoid — if you want to deliver a consumer-like eCommerce experience to delight customers.
Step 1: Make Your Online Pricing Consistent Across Channels
Why it's Different in B2B: With customer-to-sales-rep transactions, prices are vetted and tweaked by sales reps before being presented to customers. In an eCommerce channel, prices are fully transparent, removing that necessary human touch.
What Could Go Wrong: The implications of publishing prices online that are not rationally aligned to the many unique factors that drive price are huge: you run the risk of losing business when prices are too high and leaving money on the table when they are too low. Or worse, it can leave customers frustrated and dissatisfied when they have to call in for the prices they expect.
How AI Helps: By calculating price elasticity at the micro-market level, you can seamlessly integrate customer- and segment-specific prices, even for products they've never purchased, that are optimized to business goals directly into your eCommerce system.
Step 2: Serve Up Complementary Product Recommendations
Why it's Different in B2B: Large companies are operating at such a complex scale – tens of thousands of products and thousands of customers – that category managers or BI tools can only provide recommendations for the top items.
What Could Go Wrong: When your only option is the manual analysis of a massive database, by the time the recommendations are live on your eCommerce platform, they have already grown stale and are no longer relevant.
How AI Helps: By continuously sorting through the antecedent and consequent product relationships in your catalog to surface the complementary product recommendations that make sense for online customer orders as they happen.
Step 3: Remind Customers When it's Time to Re-Order
Why it's Different in B2B: Customer relationships are critical in B2B; it's not uncommon for 75 percent of a company's revenue to come from an existing customer base. That means it's essential for B2B companies to maintain customers and the breadth of products they purchase.
What Could Go Wrong: Given the complexity, customer churn is critical, but customer defection typically happens after a slow erosion of revenue at the product category level over time. Meaning sales channels, in-person or online, must be on top of non-seasonal churn at the product category level.
How AI Helps: It identifies and prioritizes retention opportunities across your business so that when customers hit your eCommerce site, they are served up the product categories they stopped purchasing (adjusted for seasonality) as a friendly reminder that it might be time to re-order.
Step 4: Suggest Additional Product Categories
Why it's Different in B2B: Given the importance of existing customers, expanding customer relationships is just as essential as maintaining them.
What Could Go Wrong: Again, complexity is key here and ensuring that customers are suggested new and relevant product categories each time they hit your eCommerce site is essential. Not doing so means missing key opportunities to expand share-of-wallet with customers.
How AI Helps: It extracts common buying patterns from your best/ideal customers to create extremely accurate ideal customer profiles, then compares the actual spend of your customers to those profiles to reveal gaps. When integrated into your eCommerce system, the result is a highly-relevant and accurate suggestion for customers to explore more product categories.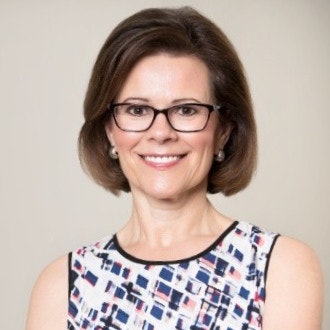 Maria Carballosa leads the marketing program and is responsible for transforming marketing into a key driver of growth for Zilliant. Her responsibilities include: growth strategies, company positioning, demand generation, product marketing, business intelligence, corporate communications, website and online presence. She pairs a data-driven approach with a passion for brand building to drive measurable business results. Maria brings extensive experience leading global marketing programs at major technology companies.
This blog was originally posted by Zilliant here
1Digital Commerce 360, "2018 B2B E-Commerce 300," October 2017
2Modern Distribution Management & Real Results Marketing, "State of eCommerce Report," 2018