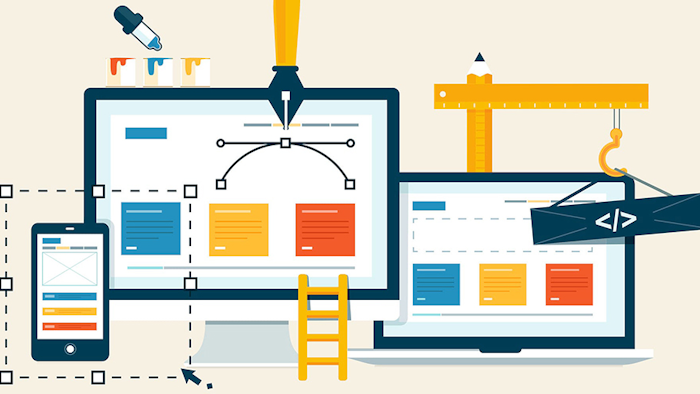 When it comes to digital commerce, first impressions matter.
The first time customers visit your online store, they make an evaluation of your brand without even thinking about it — in a fraction of a second. Visitors judge the credibility of your site based on the design elements. Before they've read any content, compared prices or reviewed your shipping options, they develop an initial feeling about your brand. This is a decisive moment because only after that, if they decide to stay on your site, will they look for ways to justify that feeling.
So if the look and feel of your website is so critical, why is site design often overlooked and undervalued in B2B commerce? It's time site design gets the attention it deserves.
If you're trying to improve the experience for B2B shoppers, here are a few tips to guide you:
Tip 1: Don't make visitors think too much
Steve Krug wrote in his book, "Don't Make Me Think," that there are two types of cognitive load: "intrinsic" load and "extraneous" load. Intrinsic load comes from absorbing new information while keeping track of your own goals, and extraneous load is the processes that occupy your mind but don't help you understand the information, such as visual clutter, confusing color-coding, unclear calls to action and grammar and spelling mistakes. When designing your site, you want to minimize extraneous load.
B2B customers often need to process a lot of information, much of it small but crucial details. It may help to use progressive disclosure design, where you show buyers what they need to see, when they need to see it, in a clear and concise way. Drop-down menus, carousels and "Read more" buttons are all examples of progressive disclosure design. Showing the key elements right away makes your content easy to scan while still giving users the ability to discover more information as they desire.
Tip 2: Empower your B2B buyers
The expectation of today's B2B customers is that they can take care of all their buying and account management needs online at their own convenience. They can do just about everything else — from personal shopping to managing personal finances to booking travel — through the Internet, and that mindset doesn't change for these purchases. When a customer has the power to perform dozens of actions online, it shows them you're a company that values their time.
Enabling your customers to decide what product information to read and when, or to check their account balance and pay invoices online, allows them to work at their own convenience.
Tip 3: Speak to decision-makers and influencers
In a B2C environment, the buyer is usually the same person that will be using the product, but that's not always true when talking B2B. B2B buyers are not impulsive — more than one person is often involved in the decision and there's a thorough (and sometimes lengthy) evaluation process. Many B2B sites mistakenly tailor their content to only decision-makers or users and alienate other visitors.
In the example below, you can see that this page provides the technical information a user might look for when shopping for custom stickers, such as a template, print size and color format.
More complex or expensive products may need an "advocacy kit" that will help your prospects make a convincing case to their bosses. These kits typically include brochures, templates and FAQs that a decision-maker would ask for (price, ROI, reliability, case studies, how your product compares to others in the market, etc.).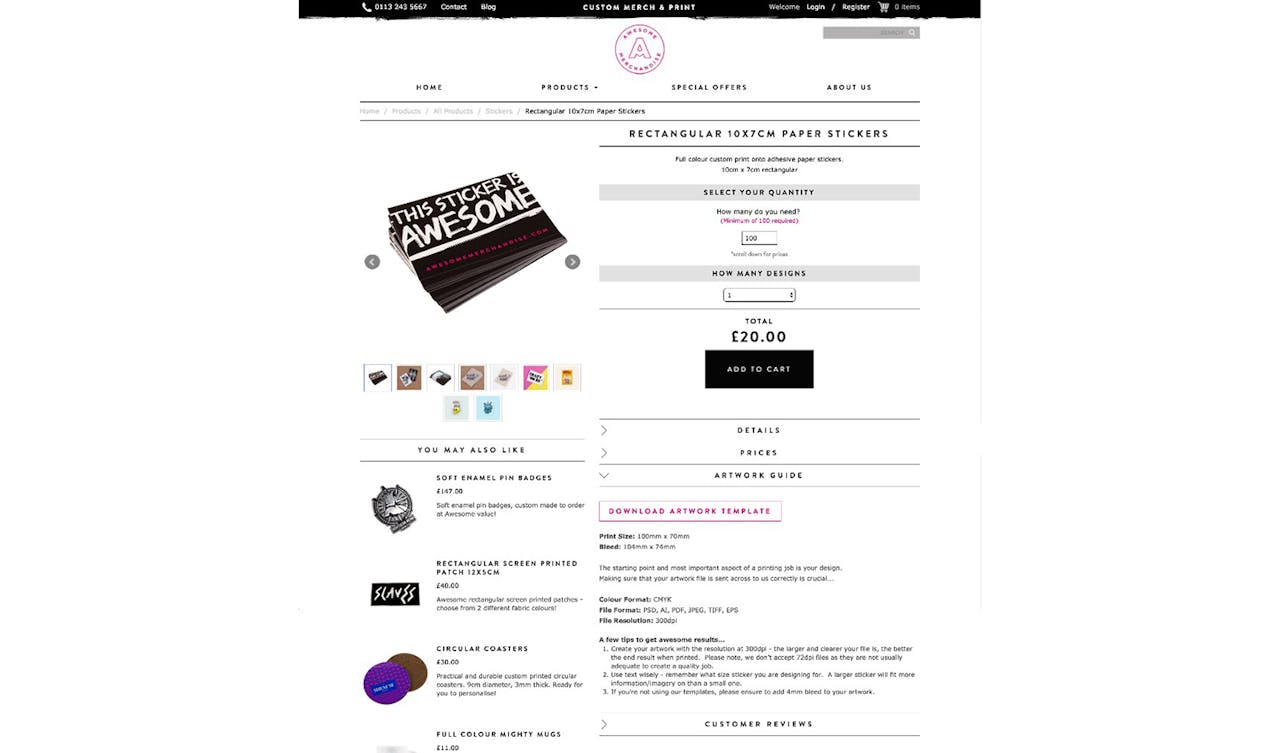 Tip 4: Show representative pricing
Price varies frequently with B2B commerce — you may offer quantity or customer-specific discounts. If you offer quantity discounts, it's a good idea to show the discount structure on your site up-front.

For more complex, matrix-type items, providing an order sheet where the pricing changes based on items or options selected (see below) simplifies the ordering process. And the more straightforward this process, the more likely visitors are to convert.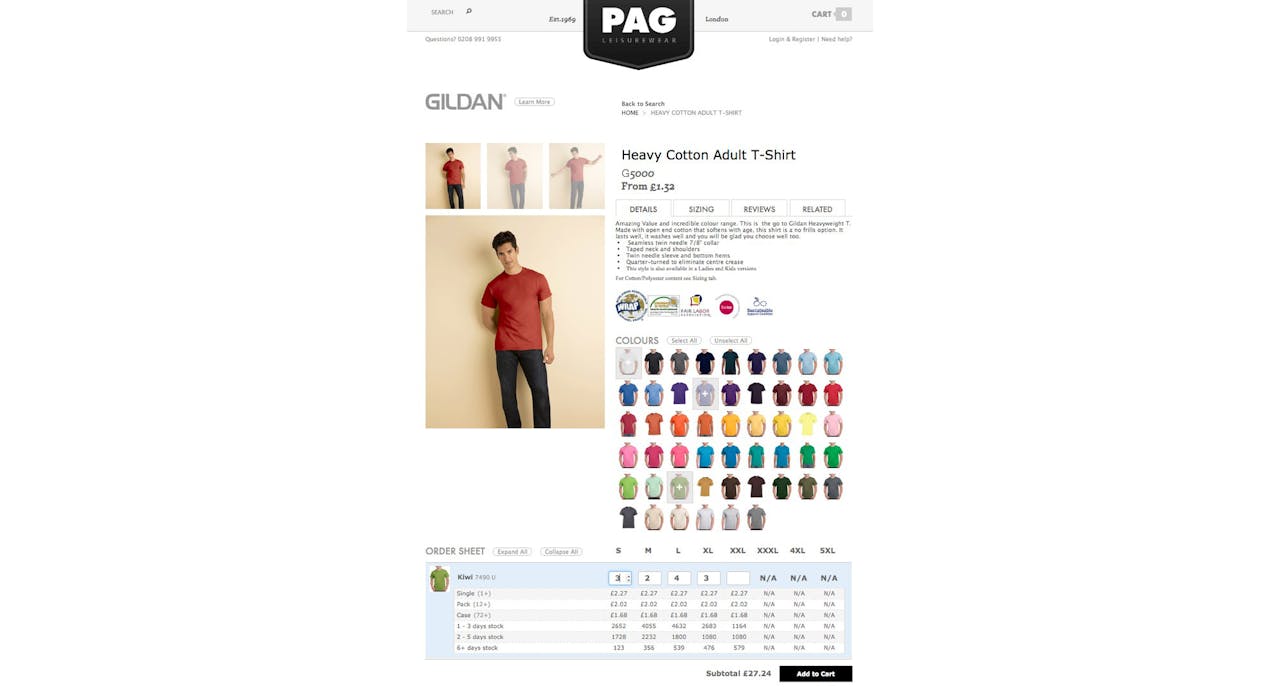 Tip 5: Provide the real-time information customers need
Just like with any other web store, B2B e-commerce sites can only offer a seamless shopping experience on the front-end with the right data on the back-end. That's why real-time, consistent data is important to optimize and streamline the buying experience.
Outdated information on your site will only lead to frustration and distrust of buying online from your business and, worse yet, your brand. A unified commerce platform addresses this problem by providing a single source of inventory, order and customer data that can be used to create better customer experiences.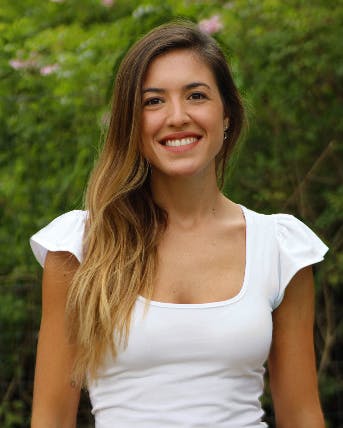 Remember that web stores are the digital doorstep to your brand, and first impressions matter. This digital doorstep is only growing more important as an increasing number of B2B customers and prospects shop online.
So when selecting a B2B e-commerce platform, think about how it would help you follow these recommendations. Consider how the platform helps you follow best practices, how it addresses your customers' current and future needs and, ultimately, how it sets your business up for success. Digital interactions with your customers now form the foundation of the relationships you build with them.
Agustina Parada is the senior user experience web developer at Oracle NetSuite, a provider of cloud-based omnichannel software that helps retailers transform commerce by seamlessly connecting every step of the business — e-commerce, POS, CRM, order management, inventory, merchandising, marketing, financials and customer service.