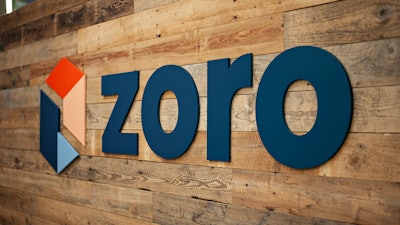 Zoro
A name like Zoro.com should be an easy one to remember.
For many, it harkens images of the masked vigilante that lent his storyline to playful childhood sword fights. And the most interesting thing about Zorro the character was his multifaceted nature: you could never tell if he was the underdog or not but you wanted him to win nonetheless.
The Zoro.com origin story has a scrappy, startup feel but this IL-based company also had the strong presence of one of the biggest names in distribution. When the wholly-owned subsidiary of powerhouse MRO supplier Grainger opened its doors in 2011, its workforce was about 20 people. Zoro.com launched its website with 180,000 items from Grainger's assortment and everyone pitched in to help pack and ship.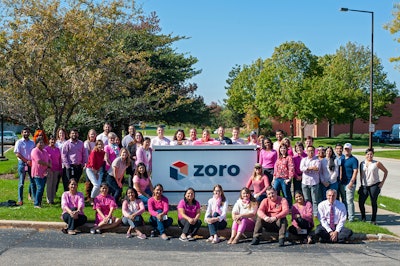 The Zoro experiment has evolved dramatically since then. When Industrial Distribution first spoke with Zoro president Kevin Weadick for this article, it was early March. What we'd originally planned as a face-to-face interview was modified for the phone, back when these things were done out of an abundance of caution, rather than necessity.
Since then, it seems the only thing COVID-19 hasn't changed is the global thirst for e-commerce, though in the B2B space, the situation is nuanced. Sectors like food service, hospitality and transportation continue to suffer massive losses, but businesses that cater to the likes of food processing and other essential manufacturing — especially those with PPE stock — continue to see spikes.
A recent survey by Digital Commerce 360 B2B said that 48 percent of companies were forecasting web sales downward based on "a mix of declining buyer confidence, supply chain disruption and the broader economic downturn." But outside of that group of bearish business sellers were the 33 percent who said that their e-commerce sales were up either slightly or significantly given the spread of COVID-19.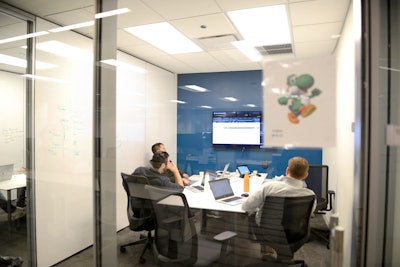 Based on its recent investments in scale, Zoro seems well-positioned to ride the current wave and, perhaps, gain some new business. Being a pure-play e-commerce business means Zoro already had an advantage over some of its tech-lagging competitors, but for Weadick it's less about pulling past these companies and more about creating win-win partnerships.
Zoro does this by establishing strategic relationships with suppliers who need to reach customers via the web but don't currently have those capabilities — and there's a lot of them.
Managing to a Market Gap
Anyone who tracks Grainger knows that its e-commerce capabilities are some of the best in the business. Grainger.com has become responsible for an increasing percentage of the company's overall sales, but Zoro has a slightly different customer in mind. And regular "cannibalization" studies have proven to the two businesses that they're not simply trading market share. That's because Zoro, says Weadick, is focused more on small businesses, and especially those looking for a very simple and efficient transaction.
Zoro is often uncovered, at least initially, through search engines. Its slick website, transparent one-price-for-all and "endless aisle"-type assortment brings customers in need of a quick, hassle-free solution minus the bells and whistles. Where a large or mid-sized customer might look to its ongoing relationship with Grainger for curated purchasing and related services, a Zoro customer wants a quick transaction. And because Zoro doesn't focus on a service model, they can concentrate on adding more SKUs and, perhaps more importantly, establishing trust and brand recognition within the marketplace.
Lifting the Lid on the Best Kept Secret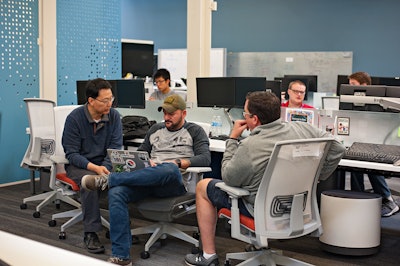 And while Zoro continues to make inroads with the latter, it still battles a bit of the "best kept secret" challenge that comes with anyone relatively new to the market.

Zoro is tackling this issue strategically, and one way has been by adding verticals outside of Grainger's core MRO product base. In fact, Zoro has added more than 2 million SKUs in the past year, and the overlap with its parent company's e-commerce is minimal, says Weadick.
Another way Zoro continues to enhance its brand visibility is through partnerships. When a customer orders a pair of gloves on Zoro.com, it's drop-shipped from a distributor or OEM in Zoro branded packaging. The site transactions are Zoro's to manage and customers can then be targeted for cross-selling opportunities.

Zoro also employs a highly experienced digital marketing team which has allowed the company, according to Weadick, "to build some really deep expertise that we think is helpful. I think if you look at Grainger, with the investments they make in Grainger.com and what Zoro is making… both of the businesses have a very digital-forward view of where customers are going, where they need to be. And I think the market needs to be thinking about that," he says.
Creating Competitive Advantages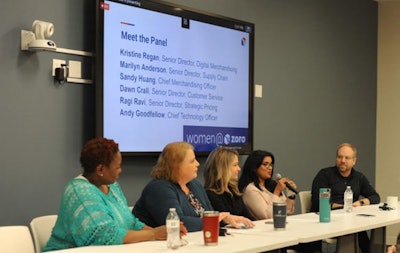 Zoro has several valuable advantages when it comes to its position within the market. It's one of the few businesses targeting industrial customers that's been e-commerce from the ground up, lending the company a unique agility compared to traditional distributors who are bolting on web transactions. As a cloud-native business, Zoro's technology infrastructure is inherently scalable. Not only that, it's had a ten-year head start on many companies just now capturing online data and making it impactful for customer experience.
The other benefit, says Weadick, is the company's culture. Zoro has worked hard to retain its core values despite the rapid growth that sent staffing levels skyrocketing from a few dozen in 2011 to more than 450 today.
So how does Zoro keep the startup feel? Weekly company-wide meetings help maintain touch points with employees, and Zoro efforts to eliminate silos and offer its staff the ability to make decisions and take accountability. "We need to be agile and really adaptable, and we want to have a lot of ownership within the individual teams. So not top down, but more of an empowered team," says Weadick.

"As a digital business, we don't have a salesforce, we don't have branches or shops that someone can come into. How do we create this culture that's really focused on improving the experience for customers? That's really important to us as well. So, what we've tried to do is make sure that we are continually reinforcing those values as we go forward as a business."
The B2B e-Commerce Challenge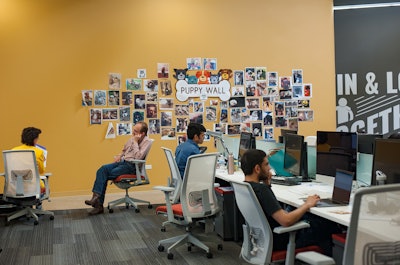 After nine years of rapid growth, Zoro isn't stopping any time soon. With more than 4 million items available and "aspirations to have a much bigger assortment," says Weadick, the company plans to continue its investments in cutting edge technology in order to manage scale effectively — especially when marketing these goods across various markets and channels. "What we do today will likely need to evolve each and every year as we go forward because of the scale of the assortment," he explains. "We need to be very, very data-driven and focused on automation and machine learning or other techniques in order to get the kind of scale that we need, efficiently. So,when I think about the defining challenge for the business, it's building an assortment and then creating an experience that allows customers to navigate to that assortment and then figure out how to make sure we can market that assortment across a variety of channels. There aren't that many businesses that would have millions of items in their digital marketing channels."

And outside of Zoro's sheer breadth of product, there's a more overarching challenge -- one that applies to all B2B organizations weathering the changes in purchasing dynamics. While consumer trends continue to influence requirements in B2B e-commerce, Weadick believes that the B2B experience requires even more nuanced understanding of the customer experience, like factoring in how to handle transactions that require approvals.
The other issue is managing cross-device or omni-channel issues, where users jump from a phone to a desktop. But there's an added challenge that's very specific to B2B, says Weadick. "What if the person that looked on the phone isn't actually the person that does the buying? And how do you actually apply attribution that helps you understand whether you're spending your advertising dollars efficiently? And so I think you'll see this B2C-type orientation come, but I actually think B2B will be harder and more complicated for people to work through."