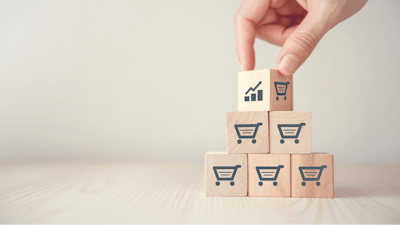 iStock
Twenty years ago, distribution looked very different. Trucks were hand-loaded. Buyers relied on print catalogs and fax machines. Customers frequented showroom locations. It wasn't surprising if entire sales teams shared a single computer. Today, automated packaging and lift assists make truck loading easier. Print catalogs are moving online. Customers aren't stopping in as much as they used to. Everyone expects to be enabled with their own device.
The point is, things look a lot different than they did 20 years ago. Modern B2B buyers prefer to self-serve whenever possible, salespeople want to be digitally-enabled and the Amazon's of the world are setting the gold standard for seamless user experiences. The world is changing fast. Compounding the usual rate of change is the disruption we're seeing from B2B marketplaces, hiring challenges and of course the COVID-19 outbreak. Nevertheless, distributors are rising up to the challenges and serving their customers through it all.
Is your company an industrial distributor? Take ID's 2020 Survey of Distributor Operations and be entered to win one of five $10 AmEx gift cards. Information and survey link here.
Most distributors have quickly realized that in order to maintain business through boom and bust, they have to find new, better ways to serve their customers and their employees. But what about the less agile distributors? What benefits could be lost if you don't transform with eCommerce?
Operational Efficiency
eCommerce allows your customers to pay invoices, check order status, place orders and request quotes on their own terms. Empowering your customers to self-serve, in turn, frees up your sales team to focus on adding more consultative value.
Think about it, from the time your CSR takes a call, performs an activity, then follows up on that action, how much time have they invested? How much are you paying them to perform those low value activities? One of our customers recently shared that e-commerce has relieved their CSRs from an estimated 6,000 phone calls in less than one year. What would you do with 500 hours of time back?
Eastern Industrial Supplies has seen major efficiency boosts since implementing e-commerce. "e-commerce has made our associates' lives better. They spend less time answering calls about inventory levels, invoices or order entry. They have more time to foster deeper relationships and leverage their knowledge to solve customer problems and ultimately win more business," said Dennis Karpinski, Director of e-commerce & Business Analysis at Eastern.
Customer Acquisition
Historically, distributors have relied on salespeople to hunt down leads and open new accounts. However, B2B buyers are conducting more online research and finding solutions to their challenges on their own. In other words, the B2B sales process has dramatically changed. The buyer has more control over the sales process than ever before.
The good news is, you can take back some control by investing in the right tools. B2B eCommerce has the potential to help new buyers find you, accelerate traffic to your site and significantly increase inbound interest. Your sales team wants more, qualified leads and a strong e-commerce website can deliver on both fronts – quantity and quality. Without a digital presence, there's a world of new business opportunity you are completely missing out on.
Customer Satisfaction
As a distributor, you have to focus on making it as easy as possible for customers to do business with you. As customers' preferences and needs evolve, it's clear that loyalty is earned by providing a customer experience that's second to none. If you aren't delivering the experience your customers expect, they will leave for greener pastures – aka your competition who is.
In 2019, industrial distributor, Dillon Supply revamped their customer experience. Today, Dillon Supply is empowering their customers to do business on their terms with a fully functional e-commerce website and customers are reporting higher satisfaction as a result. Customers can easily setup accounts, pay invoices, track orders, setup shopping lists and more. In the last two quarters, Dillon Supply has seen strong adoption with more than 90,000 self-service events on the website.
Share of Wallet
A strong B2B e-commerce system gets you closer to your customers. It can help you identify certain buying trends among groups of customers and inform your marketing strategy. Cross-sell and upsell capabilities can help drive greater share of wallet. Moreover, eCommerce gives your customers more visibility into your range of products helping to increase revenue per customer.
Matt Hanlon, Applied Innovation & Technology Manager at Source Atlantic is hyper-focused on making customers' lives easier with eCommerce and other technologies. Since implementing eCommerce, Source Atlantic has realized a greater share of wallet. "We have customers calling who hadn't realized the breadth of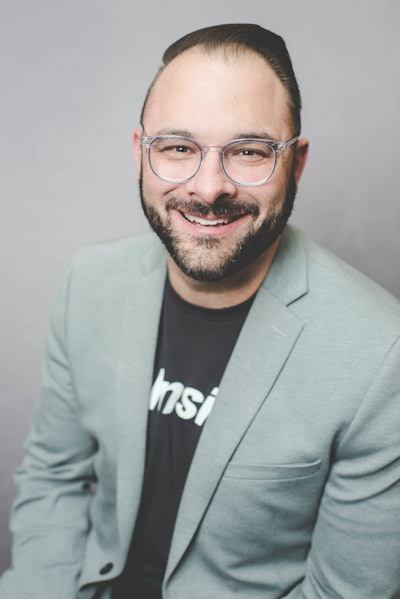 products we have. For our account managers to be able to go into a new or existing account and show the breadth of products is a huge bonus," said Hanlon.
We live in a time of disruption and change. Technology can massively impact your ability to serve your customers and your team. The initial investment in e-commerce may be a bit of a sticker shock to some, but doing nothing could cost you far more in the long run.
Mike Bernard is the head of audience and product marketing at Episerver.