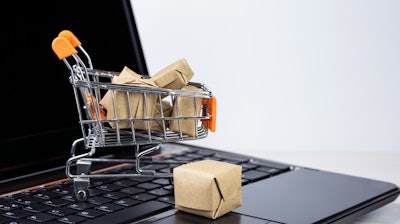 iStock
It wasn't so long ago that simply building a website of any caliber and quality met the standard minimum for a distributor's "digital strategy." If your customers wanted to find you online, you were there with your phone number featured prominently, and the idea of prospecting via the web was only a glimmer in the eye of most marketing professionals.
Fast forward to today and it's clear that the playing field has changed. A website in and of itself is no longer a viable approach and neither is e-commerce simply for the sake of it. These days terms like "customer experience" drive the train when it comes to a digital competitive advantage… that is if your customers and prospects can even find you first.
Enabling Organic

Hisco — No. 34 on Industrial Distribution's Big 50 List — is a 50-year-old ESOP distributor with 30 stocking locations throughout the US, Canada and Mexico. The company reached $325 million in 2018 sales, in no small part due to its highly progressive digital strategy, which it continues to modify to adapt to industry trends.
In fact, Hisco has built a game plan around leveraging a search engine optimization strategy to push traffic to an already robust website. Dave Weitner, Hisco's VP of marketing, explains that the days of 'if you build it, they will come' are over, and if you want to net the full benefit of your investment, then you need a more comprehensive approach.
In 2014, Hisco launched an e-commerce site after partnering with software vendor Insite. Since then, the company has worked to add breadth and depth with customer-centric features that mimic B2C functionality. Once achieved, it became an imperative to bring new and existing customers to the site in greater numbers.
For Hisco, a focus on organic growth has always been a part of its DNA, but the company kicked this into overdrive about two years ago, doubling down on improving its rankings in organic search. "The beauty of organic is that it's free," says Weitner, "and the more you do that's free, the better your bottom line looks."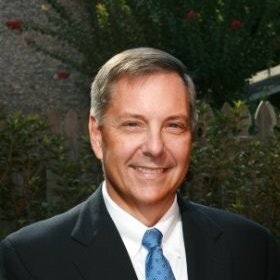 And while the motivation is clear, Weitner would be the first to stress that free doesn't mean easy, and the arduous task of indexing tens of thousands of products has been "a huge project." But the effort has paid dividends, and Hisco has increased its organic traffic by more than 50 percent over the past two years. In addition, it's boosted organic business by one-third and tripled the amount of page one-ranking keywords which, says Weitner, "is where the game is played."
This successful approach has allowed Hisco to sidestep the kind of paid keyword SEO that's becoming more and more expensive each year, thus protecting its margins. It's been so successful that, in October of 2019, Insite awarded Hisco its Outstanding Customer Results award for search engine excellence.
According to Brian Lunde, VP of customer success at Insite, Hisco's business results speak for themselves. "They've seen booming traffic to the website, higher e-commerce revenue and higher efficiencies. I couldn't be prouder to be their partner."
Assessing Priorities
Outside of SEO, Hisco has learned a lot about digital transformation over the years and continues to modify different parts of the company at different times. Weitner says taking a multi-team approach is at the foundation of the company's five- and 10-year plans because establishing buy-in company-wide is critical.
Hisco's business model centers on highly-technical products, so the company has to proactively approach the concept of omni-channel commerce so service and engineering tie into the experience. "It's not just a transactional experience," Weitner explains. "You need the right customer experience online, the right stocking strategy, the right price, the right service. If you think you're just going to build a website to transact, that's the Amazon experience. And nobody wants to take them head-on."
Alternatively, Hisco attempts to map a customer's journey, assessing when they go online and whether they're looking for a price or a solution to a particular application. "What's out there? Who can help me find a solution, or at least narrow down my options? That's the space we try to fill online."
The goal, overall, is to take a unified, organized approach and ask the right questions, because there is truly no one-size-fits all. "How is digitizing going to affect your profitability as a company? If you can make margin gains, can you sustain them over time?" asks Weitner. "Everyone always says e-commerce is a commoditizing force and it's going to dwindle down to the price and stock. It doesn't have to be. It can and should add value to the process. What's your process for up-selling and cross-selling online? What's your process for selling your valued added services? That's all got to be part of the plan."
In the end, Hisco's view is that distributors need to take a measured approach and beware of jumping into "the next big thing" without a game plan. And that game plan needs to consider that everything has changed, and will change again. Says Weitner, "The way people buy now is not the way they'll buy in five or 10 years in industrial distribution."