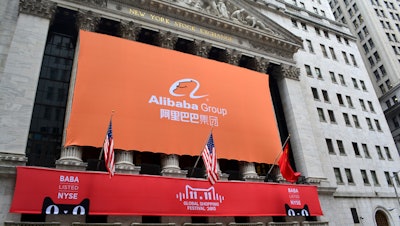 iStock
By now, regular Industrial Distribution readers are intimately aware of the latest development of Amazon Business. We've reported on that platform extensively, and it's likely the first marketplace that comes to mind when we mention a B2B e-commerce. At the same time, Alibaba.com has made significant growth of its own. Founded in China's Hangzhou, Zhejiang in 1999 by Jack Ma, the platform went public in September 2014 with an IPO $25 billion — then the highest in history — at which time Alibaba had a market value of $231 billion. In January 2018, Alibaba became the second Asian company to break the $500 billion valuation mark.
While Amazon is significantly larger than Alibaba in total revenue when factoring in subscription services, in terms of gross merchandise value (GMV), Alibaba is roughly three times the size of Amazon.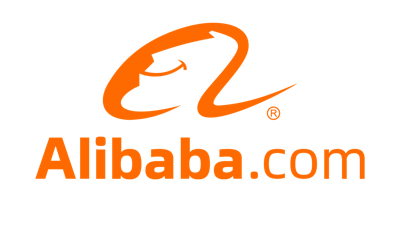 Since its 1999 launch, Alibaba had been known as a Chinese e-commerce marketplace. But that changed last summer, when the company announced in July that it had opened for US sellers — distributors, wholesalers, manufacturers and brands) — that can now sell to Alibaba's 10 million+ global buyers. At the time of the US launch, the US comprised more than 30 percent of the platform's total B2B buyers.
With Alibaba now off-and-running in the US, Industrial Distribution recently interviewed John Caplan, president of North America B2B at Alibaba.com, to learn more about the platform's presence in the US and the company's plans going forward. See our conversion below:
Industrial Distribution: Alibaba made the announcement in July 2019 that the platform became open to US small- and mid-sized businesses (SMBs). How would you describe the overall response from SMBs since then?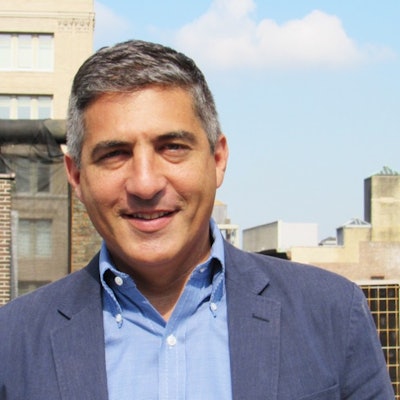 John Caplan: In July 2019, we opened access for US SMBs to sell to Alibaba.com's over 10 million buyers with new platform capabilities. We're enabling these businesses to stay competitive in the digital age by accessing the US $23.9 trillion global B2B e-commerce opportunity.
In addition to opening the platform to empower US SMBs to sell to the world, we enhanced our ecosystem of partners and announced Build Up events, which are a nation-wide tour of educational and networking events where businesses can meet with Alibaba.com experts and other ecosystem collaborators to better access the demand, tools and services available on our platform.
Since the announcement last year, we've connected with more than 10,000 CEOs, entrepreneurs and innovators around the country, and the feedback has been very positive. B2B companies appreciate our recent B2B Tuesday initiative that spotlights the often underreported and under-the-radar work they do, which is so important to the US economy, as well as learning how to get up to speed and selling online.
We are eager to continue having face-to-face conversations to share our understanding of the global B2B e-commerce opportunity and provide real, hands-on support from Alibaba.com experts in accessing growth globally online.
And we're on our path to meet the next 10,000 with many more Build Up events and customer engagement activities in the pipeline.
ID: Our publication has covered Amazon/Amazon Business extensively since it's been a B2B e-commerce platform in the US dating back to when AmazonSupply launched in 2012. What would you say are the key differences between Alibaba's SMB platform and Amazon Business' that our audience of industrial distributor/supplier executives should be aware of?
JC: Supporting SMBs is truly the DNA of Alibaba.com. Jack Ma and his co-founders had a vision for helping SMBs do business anywhere, and that vision is still at the core of work we do today. The Alibaba.com platform is an end-to-end sourcing and e-commerce platform that manages transactions between buyers and sellers. Most importantly, we allow businesses to source, sell, and grow their business on their own terms.
We do not own any inventory or sell products, which does not put us as a competitor with SMBs. Our sellers also own their customer relationships, and are selling directly to them. And the only fee we charge is to sell on the platform, which is an annual membership fee of only a couple thousand dollars. That's all our sellers are obligated to spend. If you want to get more leads to your store, you can buy, keyword advertising (KWA) to drive more traffic for whatever would be the appropriate keywords and you pay only for the clicks you get.
The process of buying and selling industrial equipment can be complex and full of uncertainties — especially for small and mid-sized business owners and even more when borders are crossed. But sourcing and selling products are essential for them to achieve their goals. So, we've digitized points in the B2B customer journey, including customer relationship management and product display, and are working with partners to create an ecosystem that offers various types of services, such as with loans and logistics. We are also helping businesses overcome trade difficulties, such as language barriers, taxes, exchange rates, logistics, and customs clearance, all in one platform.
As our platform is evolving, we are eliminating the differences between selling locally or globally. We're providing incredible opportunities for SMBs to reach the world and scale their business like never before.
ID: In a nutshell, let's say there's a small/midsized industrial distributor interested in selling on Alibaba. How should they go about getting started?
JC: For anyone interested in selling on Alibaba.com, they can sign up for a membership directly at seller.alibaba.com, or reach out to our local customer success team based in NYC. As with most e-commerce sites, there is an initial fee to set up your digital storefront. But, unlike other sites, Alibaba.com does not take a commission fee from transactions.
Once a business is verified, they can create their online storefront and upload their products with tools and services that are provided within the membership. Once they're set up, they can immediately start connecting directly with buyers on our platform using features built for B2B, including digital advertising tools, request for quotes (RFQs), and client management capabilities. They will also have access to our US-based Customer Success team who can help troubleshoot and ensure their success on Alibaba.com.
It's important to note that B2B e-commerce does require effort. We've seen very successful manufacturers and distributors who sell on our platform, and they are dedicated to it. They respond to their inquiries quickly, similar to the analog world. They find that if you get 500 inquiries in a month and you respond to them all in eight hours, you sell a whole lot more than if you get 500 inquiries in a month and you don't respond to them.
ID: Our research shows that a little more than two-thirds of our audience currently offer e-commerce, either through their own platform or through a marketplace. For those already selling through an in-house platform, why should they consider also selling via a marketplace like Alibaba?
JC: Alibaba.com was created to facilitate B2B trade by making it easy for businesses everywhere to do business anywhere. We know that unlike B2C, B2B transactions can be complex, and our platform helps B2B businesses every step of the process. We provide the tools — like communications and transaction features — and services that make it seamless for B2B businesses to buy and sell.
One of the main advantages of a platform like Alibaba.com is the built-in demand. With an in-house platform, companies have to generate their own traffic, but we receive tens of millions of visitors each month and only charge sellers to join the platform. We want to be a true ally to our customers, so unlike other platforms, we do not charge a take rate or commission on sales. Our customers keep their margins.
ID: Our research indicates that while 69 percent of our audience of distributors view e-commerce as a priority, that still leaves 31 percent who don't yet have e-commerce functionality. For those who don't have e-commerce and don't yet plan to, they often cite either a lack of demand for it from their customers, or a concern that adding e-commerce will change their customers' perception of the company away from the 'personal touch' they've been known for forever. What is your take on this dilemma, regarding if the decision to offer e-commerce should be on a case-to-case basis for distributors, or are those not on-board with e-commerce already falling behind?
JC: We recently surveyed 5,000 US SMBs conducting B2B business (Alibaba.com US SMB Confidence Survey) and found that only 56 percent of B2B companies in the US have started doing business online in the past five years. We know distributors are new to online sales or hesitant to join, but this also means there is still a massive opportunity for them to digitize and grow their businesses globally.
All distributors should be considering e-commerce options, and because our sellers own their customer relationships, they keep that personal touch by communicating with and selling directly to their customers whether they're the next county over or the next country.
We recognize transformation for distributors can be difficult and risky, but joining Alibaba.com isn't going to disrupt their company. Distributors and manufacturers are going to still operate the way they did before, but our platform is going to help them learn a new way to engage with buyers globally that may make them smarter about what their business looks like in the future.
ID: Alibaba's 'B2B Tuesday' launched only a month ago, but what has been the early feedback from that new venture?
JC: We launched B2B Tuesday in January to celebrate the unsung heroes of the US economy — the SMB doing B2B business. Each Tuesday, Alibaba.com and other like-minded organizations celebrate, promote and recognize the successes of these companies. This is also a weekly moment where we help SMBs better understand the nearly 24 trillion dollar opportunity in global B2B e-commerce. Companies appreciate this. We regularly hear that our resources and educational content posted on B2B Tuesdays are so helpful, since many are new to e-commerce. We're looking forward to continuing being an ally to these businesses and help them pursue opportunities both domestically and internationally.
ID: Alibaba's Jan. 14 press release mentioned that, since July 2019, Alibaba had connected with more than 10,000 CEOs, entrepreneurs and innovators around the country. Is there an updated figure you can provide to help our readers grasp the scope of many US SMBs are currently selling on Alibaba?
JC: The US is the fast-growing supply segment of our global network, and we're excited to welcome more buyers and sellers to our platform daily.
ID: Anything else about Alibaba that our audience of industrial distributors/suppliers should know about?
JC: Everyone who works at Alibaba.com has our customers — distributors, wholesalers, manufacturers and brands — in mind for everything we do. We're constantly working to help buyers and sellers connect as seamlessly as possible by digitizing points on the customer journey. Every day at Alibaba.com, we are looking for new ways to solve major pain points in global buying and selling, so that businesses can do more business anywhere.