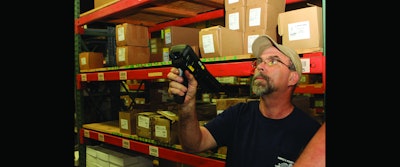 The U.S. Bureau of Labor Statistics released its August employment report on Friday, showing that unemployment remained unchanged while manufacturing took a step backwards.
Manufacturing lost 14,000 jobs during the month, with a decline of 16,000 durable goods jobs partially offset by a gain of 2,000 jobs in nondurable goods. The sizable overall decline follows gains of 9,000 jobs in July and 14,000 in June.
In manufacturing, transporation and warehousing added 14,900 jobs in August, following a gain of 11,700 in July. Of the August gain, warehousing and storage added 4,300 jobs, following gains of 2,600 in July and 3,500 in June for a three-month gain of 10,400.
Following a 14,000 job gain in July, construction took a step back in August with a loss of 6,000 jobs.
Mining continued its longstanding slide in August, losing 4,300 jobs. That followed a 12,000 job decline over July and June. Mining has lost more than 220,000 jobs since peaking in 2014.
August total nonfarm payroll employment increased by 151,000 in August, while the unemployment rate remained was 4.9 percent for a third straight month.