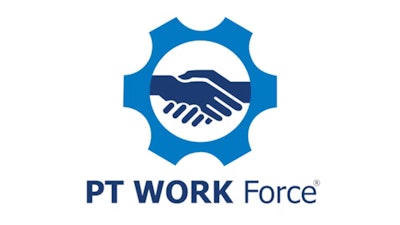 CHICAGO — Now more than ever, employers need tools and resources to help them navigate the new realities of the workplace. As the charitable arm of Power Transmission Distributors Association, the PTDA Foundation, through its PT WORK Force initiative, develops these resources to help power transmission/motion control (PT/MC) employers support, retain and motivate their employees and take advantage of future growth opportunities in the PT/MC industry. All the resources can be accessed, free of charge, at PTWORKForce.org.
The efforts of PT WORK Force initiative over the past six months are helping employers:  
These are just a few of the many resources provided by the PT WORK Force initiative of the PTDA Foundation. Opportunities for personal and professional growth are central to advancing this phenomenal industry and the PTDA Foundation is here to help attract and retain a workforce that channels the power of the industry. 
The PTDA Foundation, whose work is funded solely by donations, was founded in 1982 to champion education, outreach and research initiatives relevant to the power transmission/motion control (PT/MC) industry that enhance the knowledge and/or professionalism and productivity for industry stakeholders. The Foundation is a not-for-profit, tax-exempt 501(c)(3) corporation; contributions are tax deductible to the full amount allowed by law.
For more information or a complete list of donors, visit ptda.org/FoundationSupport.