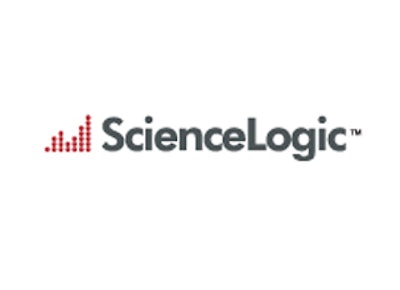 The following is a press release from ScienceLogic, a company that specializes in streamling and monitoring IT systems, and how they helped Ellison Technologies revolutionize their IT systems, cut costs, and lift stress from their IT departments shoulders. Industrial Distribution got a chance to speak with Antonio Piraino, CTO at ScienceLogic about what this process looks like and how companies can benefit from it. Piraino's thoughts follow the release.
---
ScienceLogic Streamlines IT Infrastructure Management for Ellison Technologies
Machine tool distributor uses ScienceLogic to enhance IT operations and increase productivity across 20 locations.
Ellison Technologies, the largest machine tool distributor in the U.S., has deployed the ScienceLogic™ Inc. IT infrastructure management platform to optimize IT operations across more than 20 North American locations.
Based in Warrenville, Ill., Ellison is a swiftly growing company that needed a more robust monitoring tool to ensure optimal performance of its IT services. The IT department is using ScienceLogic to manage the server and network infrastructure, phone system, video conferencing infrastructure – consisting of Polycom and LifeSize equipment – as well as its assets and inventory. Using ScienceLogic, the company has cut the time it took for IT staff to manage its server infrastructure alone by 50 percent. The ScienceLogic platform provides an at-a-glance view of the health and availability of every server across the infrastructure and pinpoints where any issues are within minutes.
"Ellison's fast growth meant that we needed to take a more proactive approach to managing our IT resources and maintaining excellent support across our locations," said Alex Pour, senior network administrator for Ellison. "ScienceLogic is a tremendous solution that now serves as our eyes and ears for the services we are providing, enabling us to find and fix issues before end users are impacted, as well as justify the need for new IT investments."
Since every Ellison location must budget for local IT resources, the central IT department is using ScienceLogic to document potential risks and prove the need for new IT assets. For instance, the ScienceLogic platform alerted them that a six-year-old server had reached a 92 percent threshold for hard drive capacity and a 97 percent threshold for the file system. The IT staff used ScienceLogic's concise and easy-to-read reports and dashboards to help justify the need to purchase a new one. The product is also enabling them to easily build custom dashboards, which will be used by the IT director, help desk supervisor, various IT administrators and local IT employees. In addition, they will use ScienceLogic to help plan and manage server consolidation and virtualization projects.
"With a distributed and growing workforce, Ellison Technologies is an example of a successful business that needed to centralize and automate IT operations in order to further its stellar support of the business," said Scott Sherwood, senior vice president of sales for ScienceLogic. "ScienceLogic helps companies like Ellison get to the next level of IT management by providing visibility and control over the entire IT infrastructure and prepare for future needs, whether that is a move to virtualization or cloud computing or whatever comes next."
---
Antonio Piraino, CTO at ScienceLogic:
ScienceLogic is a nine year old company that really started from three founders who themselves were frustrated with the way that IT operations were running. They were in the technical field themselves, and for their business had gone with one of the big four IT integrations shops that you pay a lot of money to and they come and talk you into a lot of big solutions to integrate in order to make your system function the way you want it to function. So they started spending millions of dollars several years ago in their previous company and got so frustrated that it didn't work the way it was supposed to work. Since they were technically minded themselves, they asked why not just write a program to do this ourselves? And so they did, and then decided to take it to the broader world.
One analyst made the point that we are closing in on an era where 50% of capital budgets in the US amongst large enterprises is spent in and around IT systems. The need to suddenly start controlling your spend because you realize that that is where most of your business is becoming critical. In essence, our technology, which was really intended to be a cost efficient operations tool, has now become extremely important in terms of reliability. It has become quite complicated to run a back office IT system and we can now give them a pane of glass that allows them to look into all of their IT systems, understand in one glance what is going on in all of their systems, where the workloads are operating, where they are about to have a failure, where risk is being introduced and what the potential cost could be in that regard. That is what our software does. It helps IT operations departments to see where things could be going wrong. On the flip side, we are having more and more marketing and sales teams learning that there is even revenue potential to be had off of our systems, which is really just a by-product of the fact that so many business operations are being run on a technology platform. People are getting smarter and if they can spend money on something that used to be a cost but can now be a source of revenue potential, even better.
The way things used to operate 50 years ago are boring to us today. We desire more: we want those things to do more and be more than they used to do and be. We want electric toothbrushes and cars that are maps and banks that are completely virtual. Consequently things have gotten very complicated and very hard to manage. That is where we try to help, and that is what happened with Ellison Technologies. They had all these isolated and different operational units that were trying to figure it out and we said to them that we could centralize the operations and help them be more efficient. If people can stop spending six hours a day fiddling with their computers and can what they need to do it in just minutes, then they can move on to more innovation.
Ellison Technologies is the largest machine tool distributor in the U.S. with twenty different facilities in North America. Typical of what we generally see, their IT headquarters was having difficulty trying to help all of these peripheral IT departments operating in isolation to get the best bang for their buck. A lot of their IT guys were putting in place best practices, but when systems get more complicated you tend to start band-aiding things and then you don't get any economies of scale. They started to get a sprawl of virtual machines all operating in isolation and they weren't really able to track what was old machinery and what was new and what was about to fail. There was no longer clear justification for upgrades because they didn't know what was going on in the first place.
What eventually happened was that by putting our software in place we were able to consolidate everything into one window for the IT department. They are now able to look across the board at where there are inefficiencies in the use of computers and servers, what work was being done on those servers, where they could consolidate machines and where machines were running into overutilization. One example: they had a six year old server that had reached 92% threshold in the hard drive and 96% in the file system. That's an extremely unhealthy threshold for a computer to be operating under on a regular basis. You have too much valuable stuff operating in that one place. They were able, through our software, to get an immediate warning that failure could happen and they were able to immediately justify with their IT director a reason to buy new equipment based on the data. They stopped a failure and several hours of daily logging into all of these machines one by one to check how they were doing. Instead they got automatic updates every few minutes letting them know if things were okay or not.
Not only that, they were able to give different views into the IT equipment to different departments. The IT guys want to know that the machines are running. The different business units could care less about those machines. They want to know how their particular application is doing. With the exact same software, the IT department was able to give the financial department a different view into their financial application and tell them that it is running okay. They were able to give a different view the executives, more of a high level view. They were able to divvy out separate views by pulling and dragging widgets onto a screen in a browser portal. All departments could have a view into the IT system without having to think about it as IT. "This is the business application I use every day – how is it doing?"
This helps by removing some of the intimidation of people using systems they don't know anything about. The more simple they are, the better. The more useful in terms of what it actually shows them, the more popular it will be. If people, including IT, can spend less time working on the machines themselves, then they can get on with being more innovative and running your business. It seems that when there is a failure, it is always the best engineers working on it and that is the wrong place for them. They should be out front. They tend not to be as innovative as they can be because they are fighting fires out back when they should be innovating almost exclusively. It doesn't have to be as painful as it has been.
ScienceLogic has evolved also. We've learned that we can also start speaking more in business terms. Business people finally feel comfortable saying that if you can help ease my cost, reduce the time that my best engineers are spending on issues, and if you can do these things and show me an ROI and even help me drive more revenue forward, then we will buy into what you are selling. That is where ScienceLogic is right now. We want to be creating new business services for customers and not be just a traditional spend on IT for companies. We want to help CIOs and companies manage their equipment and reduce risk.
Need more information? Visit www.sciencelogic.com.