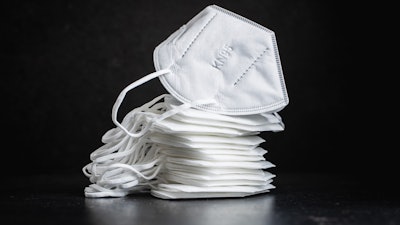 iStock
RADNOR, Pa. — Airgas, an Air Liquide company, has donated PPE items that were obtained for the COVID-19 pandemic to local emergency preparedness and disaster response organizations throughout the United States.
These donations include face coverings, disposable gloves, and protective covers that can be used in local emergency or disaster recovery efforts. The PPE items are on hand to be used in response to emergencies or natural disasters like wildfires, hurricanes, tornadoes, earthquakes and flooding.
Airgas coordinated with FEMA's National Response Coordination Center who identified and connected Airgas with local aid organizations in their network. In addition, Airgas teams in Hawaii are actively coordinating local product donations in response to the recent fires on Maui. Over the last few months, Airgas associates throughout our national Distribution Center network prepared, packaged, loaded and delivered these supplies to each of the recipients.
The Airgas donation recipients include:
COPE Preparedness - Chatsworth, Calif.
Biguns Hope Disaster Response - Milton, Fla.
Crossroad Alliance - Ocala, Fla.
Reach Out America - St. Louis
180 Disaster Relief - Tulsa, Okla.
Joy in Life - Henryetta, Okla.
Spokes of Hope - Longs, S.C.
Kerrie Sodano, President - Airgas Safety Inc., VP Hardgoods Distribution and Supply Chain Solutions, said:
"It is essential to be prepared and respond to emergencies. Our associates, especially those who came together to deliver these supplies, all support and appreciate the vital role community organizations like these play in emergency response. We are grateful to play a small role in supporting local community organizations with PPE donations that can be put to good use in a time of need."