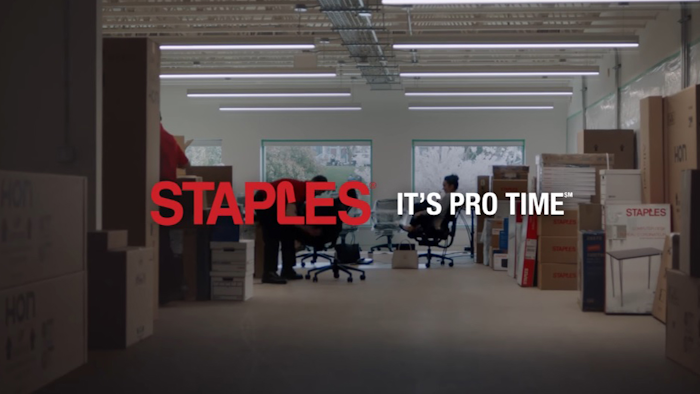 Staples this week announced a rebranding effort that for the first time seeks to target customers beyond its retail operations.
In addition to retail customers, the office supply giant said that the "It's Pro Time" campaign would address small and mid-sized businesses as well as enterprise customers.
The company plans to run a series of TV ads — one 30-second ad and seven 15-second spots — on national TV beginning next week.
The ads particularly highlight workers performing tasks with the help of Staples' delivery business, which the company is counting on to help reverse years of declining sales.
Bloomberg noted that the ad campaign is the latest step in Staples' outreach to smaller businesses after a judge blocked its planned merger with rival Office Depot last year.
The campaign will also include radio, print and digital ads.
"This campaign is initially intended to shine the light on the business-with-business aspect of our company that we're not as well known for, but is a key part of our growth strategy," said Staples Chief Marketing Officer Frank Bifulco.
Here's Staples' new series of promotional videos for the rebranding campaign: