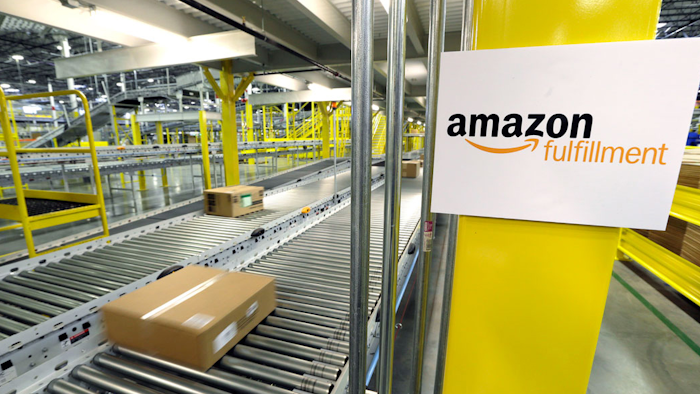 Over Tuesday and Wednesday, Amazon announced plans to open new fulfillment centers near Houston, TX and in Clear Brook, VA, each creating about full-time 1,000 jobs.
The e-commerce giant will open its 10th Texas fulfillment center, a 1 million-square-foot facility to be built in Katy, TX, about 30 miles west of downtown Houston.
Since Amazon launched Texas operations in 2013, the company's workforce in the state is now more than 10,000 across seven facilities in Coppell, Haslet, Dallas, Fort Worth, Shertz and San Marcos. Amazon's previously announced facilities in Houston and Coppell are currently under construction.
Amazon's new fulfillment center in Clear Brook, VA — just south of the Virginia northern border and roughly 75 miles west-northwest of Washington D.C. — will be the company's fourth such facility in the state, and employee more than 1,000 employees in its more than 1 million-square-feet of space. Amazon currently has Virginia fulfillment centers in Chester, Petersburg and Sterling.
Here are the locations of the new planned facilities Amazon has announced so far in 2017, and the dates those announcements were made:
On Jan. 12, Amazon announced its plans to create more than 100,000 jobs nationwide over the following 18 months.