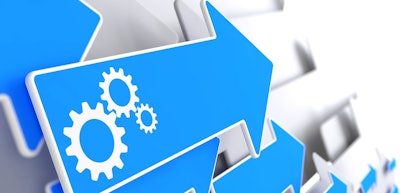 UPS plans to fully automate its busiest U.S. hubs within five years, company executives said on the parcel giant's quarterly earnings call this week.
"We feel very good about the progress that's being made and we're on plan and a go-list to get it completed no later than 2020," president of U.S. operations Myron Gray said, according to Multichannel Merchant.
The company's plans to automate sorting and distribution, announced in 2014, include 30 "tier one" hubs — 27 for airborne cargo and three for ground shipping — that comprise 60 percent of its shipping volume.
This year alone, UPS announced overhauls of facilities in California, Colorado, Illinois and Texas. The projects, Gray said, can bring up to 25 percent improvement in productivity.
UPS also plans a second phase to automate "tier two" hubs, and any new shipping hubs will be equipped with automated equipment.
In addition, officials said that its route optimization system — called ORION — should be fully implemented by the end of the year.
The company reported a 6 percent earnings per share increase in the second quarter and an 11 percent gain in international operating profit. Revenue grew nearby 4 percent, to $14.6 billion, but officials said that total was hindered by currency exchange rates and fuel surcharge changes.
"We are investing to expand our global network, implementing new technologies and capturing new revenue in high-growth markets," CEO David Abney said in a statement.