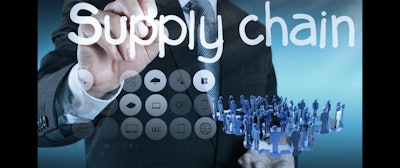 Small companies may think all they need to ship is an online freight service provider. However, it takes more than technology to move shipments. It takes people, too. By combining the power of technology with people who understand how to move freight and get products where they're going on time safely, a business can actually obtain better value for its money. You can see the difference when you know what to look for.
No doubt about it — technology can enable a better supply chain. Robust tools make it easy to compare quotes, book loads, create bills of lading, and track shipments.
Of course, technology isn't all the business will need. Shipping is a day-in, day-out function. Sometimes, shippers need help determining what transportation option is best for their freight. For example, a company that typically ships via LTL may not know that obtaining a volume LTL quote or moving some freight as a partial truckload could provide savings that may improve the bottom line.
In addition, companies that lack logistics knowledge often experience challenges. LTL classifications are complicated to determine and errors are expensive. Natural occurrences can and do arise in the shipping process that can delay or damage shipments. The way a company handles issues like these can either keep customers satisfied or ruin key relationships and cut profits. That's why running a strong supply chain requires not only technology but people who understand the nuances of shipping.
Most small business owners don't have the luxury of hiring their own supply chain professionals. First, they would have to find and hire them, which isn't easy in an industry where there are more job openings than candidates. For this reason, many turn to online freight shipping providers that have both technology and a team of experts to assist them. Freight shipping providers typically attract and hire the most talented individuals in the freight shipping industry.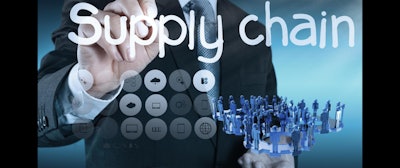 What difference can knowledgeable people make? Here are a few areas where an online freight provider's logistics professionals can put technology to work and add value to a business.
Shipping options. There are many ways to move a shipment. A freight service provider can help the company weigh the options, understand what option is best for a shipment and find a competitive rate within their network of multiple contract carriers. Their recommendation is based on what the business needs, whether that is cost savings, fast transit, or impeccable service.
Customer service. Most people have occasionally had a product delivered to them late. People tell twice as many others about a bad customer service experience as a good one. Yet, many missed deliveries are prevented by putting solid processes in place. A dedicated team of shipping professionals can provide tips to accomplish this. With fewer missed deliveries, companies will have more time to improve customer service in other ways, ultimately boosting the bottom line.

Tracking and security. Cargo theft is rising. If the online freight service provider doesn't have the proper tracking capabilities, companies can lose sight of their freight. Real-time tracking of goods and coordination with logistics professionals can more quickly identify incidents and resolve issues to help reduce this risk.

Insurance. The value of freight continues to grow, and it takes the right amount of insurance to protect a shipment against damage or theft. Not all shippers realize it, but carriers typically determine the amount of limited liability coverage, which only protects the goods to a certain dollar amount per pound, based on the commodity. Often, this coverage amounts to less than the actual value of goods shipped — and not even this amount can be obtained unless the carrier was at fault. If the online freight service provider has people to answer your questions, ask them about insurance options to cover the true value of the goods. Obtaining insurance up front can help the business mitigate the risk of costly accidents that could otherwise result in loss.

Expedited shipping. Occasionally, companies may need to offer faster delivery options — including expedited shipping. While expediting costs more, it may be worth it for customer satisfaction in the long run. To cover this eventuality, companies can select online freight service providers that offer expedited service. The provider should offer better rates than the company could obtain on its own, and should be able to help track the goods all the way to the destination.

Reporting. Technology can gather data about your freight shipments. But reporting and analysis by logistics experts can help the company see what is working in the supply chain and what could be improved for time and money savings.
Most, if not all of the online freight service providers, have the necessary technology, but it's the people — the supply chain experts — who make the difference in companies' supply chains. It's worth the extra time and potentially money to research providers before choosing one that can increase the odds of achieving safe and on time deliveries.
Tracy Kenison is vice president of sales for Freightquote, a freight service provider.