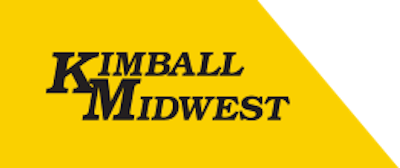 Columbus, OH – Kimball Midwest, a national industrial supplier based in Columbus, recently was included on two publications' listings of the largest industrial suppliers, extending a pair of long streaks as the company's sales continue to grow each year.
In August, the company ranked No. 38 on Industrial Distribution's 2018 Big 50. That's up four spots from 2017 and its highest ranking ever on this prominent list, which is based on annual sales volume.
In June, Kimball Midwest was No. 40 on Modern Distribution Management's 2018 Top 40 Industrial Distributors list.
"We are extremely proud of the hard work and dedication of our sales force that continues to drive our sales growth," President and CEO Pat McCurdy said. "They work with our outstanding internal staff to provide the Kimball Midwest experience to each of our customers, delivering custom solutions, personal service and superior products every day."