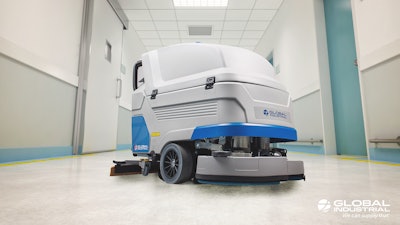 Global Industrial/AccessWire
PORT WASHINGTON, N/Y. — Global Industrial Co., a value-added national distributor of facilities equipment and industrial products and supplies, announced it has been awarded a Vizient contract for floor cleaning equipment.
The new agreement offers Vizient provider customers increased savings on Global Industrial's proven line of cost-effective floor care equipment, which help improve the effectiveness of environmental services departments by increasing the efficiencies of their cleaning and disinfection protocols.
Vizient is the largest provider-driven healthcare performance improvement company in the United States, with a diverse customer base including academic medical centers, pediatric facilities, community hospitals, integrated health delivery networks and non-acute healthcare providers. The contract includes floor care equipment, floor care supplies and parts. Global Industrial is a trusted partner that delivers exceptional value and a "We Can Supply That" mentality to support customers' efforts to safeguard patient environments, and ultimately to deliver excellent care and service.
Claudia Hughes, senior vice president and chief sales officer at Global Industrial Company, said:
"We are excited to announce this agreement with Vizient and to help their customers efficiently execute cleaning and disinfection protocols, by providing cost-efficient floor care equipment and supplies. This agreement significantly enhances our healthcare market presence and expands our ability to deliver exceptional value to new customers through the equipment and solutions we provide."