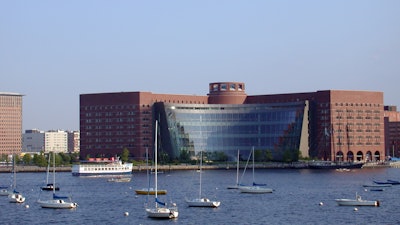 iStock
Plumbing and industrial product distributor F.W. Webb for years improperly exempted hundreds of its inside sales representatives from overtime pay requirements, a federal court has ruled.
The U.S. Department of Labor announced Friday that it is poised to recover more than $3.2 million in back wages owed to more than 700 Webb sales reps for their overtime work between the summer of 2018 and June of this year.
The agency originally sued Webb over the alleged pay violations in 2020. That complaint also alleged that Webb management sent instructions to employees that could have discouraged cooperation with the agency's investigation.
According to the department, a U.S. district court in Massachusetts issued summary judgment in the DOL's favor in June, and a consent judgment and order from the court followed in August. The court agreed with the department that because the reps performed work for Webb's "primary business purpose" — producing wholesale sales — they are not exempt from the provisions of the federal Fair Labor Standards Act.
Webb has appealed the decision, and will pay the $3.2 million to escrow.
DOL officials said that the agency and company agreed to resolve the remainder of the case; the judgment prohibits Webb from future violations of federal overtime and recordkeeping rules, and forbids retaliation against employees who raise wage complaints with the agency.
Overtime wages that accrue during the appeals process will be paid into a court account and distributed to employees if the appeal is unsuccessful, DOL officials added.
"This case shows how aggressively the U.S. Department of Labor will litigate to prevent employers from denying employees their wages by misclassifying them as exempt and retaliating against them," Boston Regional Solicitor of Labor Maia Fisher said in a statement.
F.W. Webb Chief Operating Officer Bob Mucciarone said in a statement provided to ID that the company believes that "the judge was incorrect in her decision at summary judgment."
"There clearly are disputed facts in this matter, and we have forged an agreement with the DOL while we appeal the decision," Mucciarone said. "We are very optimistic we will prevail on our appeal, thus bringing the matter to trial."
The Bedford, Massachusetts, company came in at no. 13 on ID's recently released Big 50 rankings.