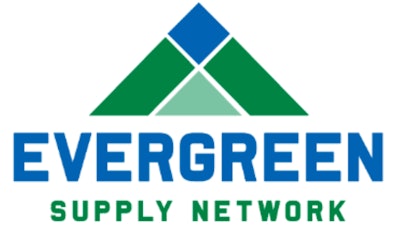 FARMERS BRANCH, Texas — Effective March 1, Evergreen Marketing Group will become Evergreen Supply Network.
Evergreen has evolved over the years providing services beyond marketing. The company has built an extensive network of distributor members and preferred suppliers helping them differentiate themselves within the industry.
With Evergreen's commitment to advancing value-added programs, the name Evergreen Supply Network more accurately reflects the organization today and its future. Additionally, a comprehensive training program is available to all distributor members for growth and development in the industrial and construction industries.
Along with this change, a newly redesigned logo, new website, a complete building renovation, and the Evergreen Executive Leadership Academy has also been revealed.
"Evergreen is excited with these changes that will help our Distributor Members and Preferred Suppliers be better positioned for significant growth in the coming years," said ESN CEO Bill Ward.
Branding
The branding refresh demonstrates the progress that the organization is delivering through innovative programming to maximize growth for our customers.

Website
ESN's new website, launching in March, has a completely new look and feel which will enhance the overall user experience to include the following major functional upgrades:
Enhanced Training and Education Dashboard for our member companies
Digitally enhanced user experience - Ease of Navigation
- Planning for Profit (PFP) –– Online digital inputting and updating and stored for future reference
- Partnership Conference
- Featured Supplier Landing Pages
Building Renovations
Evergreen's headquarters, located in Farmers Branch, hosts many training and educational programs for our Distributor Members and Preferred Suppliers each year.
"To further enhance the experience and Evergreen's commitment to a best-in-class facility, our shareholders invested in an extensive building renovation which was completed in January 2023," said Pete Molloy, chairman of the board of ESN and co-founder and CEO of Jobsite Supply Inc.
Training and Development
Evergreen continues their 30-year commitment to unrivaled professional development programs with its New Evergreen Executive Leadership Academy.
"The EELA program and curriculum was specifically designed to help foster the development of ESN distributor members and preferred suppliers upcoming leaders in the industrial and construction distribution industry," said Wade McCone, director of training and professional development, ESN.
The program is designed for those currently in leadership roles and are looking for opportunities to broaden their strategic thinking, collaborate with others in similar positions, and be introduced to new ideas in the independent distribution channel.
Wednesday's announcement marks a milestone in Evergreen's evolution as the organization continues to support the growth of Evergreen's members and preferred suppliers.