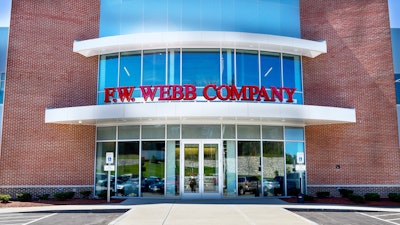 In 1866, the United States was emerging from the Civil War and moving into a "Gilded Age" defined by rapid industrialization. It was a time marked by great opportunity, and some now-familiar brands began to put down roots, including Nestle, Johnson & Johnson and Sherwin-Williams.
It also marked the initial founding of what is now the F.W. Webb Company, a Massachusetts-based distributor of plumbing, HVAC and industrial products that hasn't stopped finding opportunity since.
Old Company, New Vision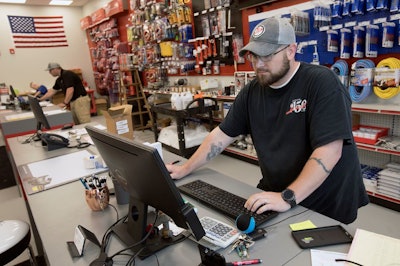 F.W. Webb Company is careful to point out that, despite 157 years in business, it remains "mindful of its roots, true to its principles and excited about helping its customers today, tomorrow and beyond." This comes down to maintaining tried-and-true methods of providing great product selection and personalized service to each and every customer.
Alongside these core values, F.W. Webb has deftly adapted to the current landscape and continues to push towards its larger goals, bringing revenue improvements with it. F.W. Webb, no. 12 on ID's 2022 Big 50 list, jumped two spots from its position the year prior, supported by a healthy 20% gain in revenue.
According to Webb's Chief Operating Officer Bob Mucciarone, the shift from pandemic-era business to the market conditions that followed actually enabled some of this success.
"Once economic constraints eased in late 2020, pent-up demand produced a rush of business that continued through 2021," says Mucciarone. "That surge and high inflation created a recipe for rapid growth."
This "recipe" was augmented by Webb's core competencies, including a depth of staff with key technical proficiency. Says Mucciarone, "The technical knowledge Webb provides customers separates us from the competition. Our employees are one of the most significant competitive advantages. They are exceptional throughout the company, especially our product technical experts" and "in constant demand by our customers to help answer questions about their jobs."
Vendor-Managed Inventory
One significant benefit brought by the Webb team aims to "increase the customer's efficiencies anywhere that affects inventory," says Mucciarone. This involves a "proactive and flexible inventory management approach." In an effort to keep customers from behaving in a reactive way with their inventory, Webb's team relies on methods to keep them up-to-date with appropriate turns, reducing non-moving items. Adds Mucciarone, "We also run routine counter hits to present them with backups for their needs."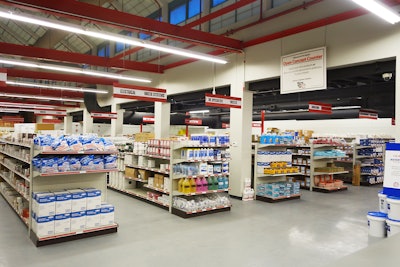 The pandemic business conditions – while challenging – were mitigated quickly by Webb's ability to pivot.
"The pandemic initially presented inventory strains in the industry," says Mucciarone, "but Webb's supply chain issues were minimal. Of course, there were hiccups, but we employed strategies designed to alleviate them."
These methods included diversification, where Webb would bring in alternative lines and, also, stock up when the option presented itself. A silver lining that came along with this modified approach was the resulting new vendor partnerships the company was able to develop throughout.
Acquisition Opportunities
F.W. Webb has also focused on growth through acquisition and, in 2021, added Western Connecticut wholesale distributor Danbury Plumbing and HVAC Supply Co.
Webb then kicked off 2022 by announcing the acquisition of Stritt & Priebe Inc., a specialist in industrial valve supply, service and repair in Buffalo, New York, and VJ Stanley Inc., a wholesale distributor and manufacturers' representative of steam and hydronic products in Rochester, New York.
Mucciarone details the assessment criteria that Webb considers key when evaluating potential acquisitions, including:
Is their business related or adjacent to ours?
Is it located in a region that allows us to expand our footprint?
Can we grow the business?
"If the answers to some or all of those questions are affirmative," says Mucciarone, "then we will make an effort to acquire the company."
Continuing to target these growth opportunities has helped propel Webb from a single location to more than 100 across nine states — with more potential opportunities to come.
The Road Ahead
Since 2003, Webb has been led by CEO Jeff Pope, the third generation of family leadership after Roger W. Pope purchased the company at the height of the Great Depression. Buying a company amid the worst of downturns was a gamble that paid off tremendously, despite the risks of the period, perhaps reinforcing the company's abilities to roll with the economic punches as they came in 2020.
And now, as Webb looks ahead, COO Mucciarone believes that, despite some anticipated roadblocks, the company has strong footing.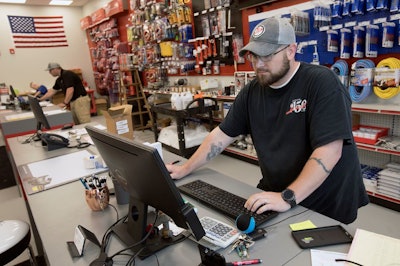 "We expect a slight slowdown in 2023, lasting through September, possibly the whole year. New permits and crane contracts are slowing — both are signs of an economic downturn. Inflation will slow as demand slows," he explains, adding that "navigating that may prove challenging."
Still, while the company envisions "mini-recessions" impacting its different segments at varying intervals, "Our diversity of disciplines allows us to handle it better than most," says Mucciarone.
Adding to the macroeconomic picture are trends that are impacting distributors industry-wide — changing the dynamics of the business model, and in a way that's accelerated since the pandemic. To this, Mucciarone says that growth in e-commerce means that now distributors' "brick-and-mortar side competes with e-commerce-only companies." Whether or not that is enough to break a distributor comes down to preparation and, perhaps, experience.
Mucciarone seems unfazed: "Our technical knowledge, expertise and relationships have us ideally suited to be competitive."