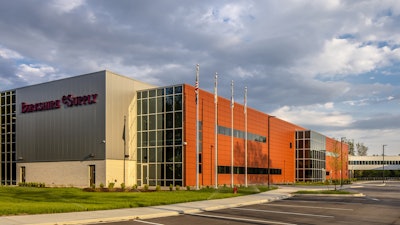 Justin Maconochie, courtesy of Berkshire eSupply
Regular Industrial Distribution readers may have seen a few of our features in recent years about Berkshire eSupply, a MROP products master distributor that's still relatively new on the scene and made its initial market announcement through a 2018 exclusive ID article. We followed that with a piece in 2020 when the company was in the middle of building its state-of-the-art new headquarters in Novi, MI and several new distribution centers — laying the foundations for an even bigger endeavor.
Today, "new" is the obvious theme for Berkshire eSupply. ID recently was able to visit the company's new digs and catch up with CEO John Beaudoin to ask him more about the Berkshire eSupply Network, or BESN, the firm's newly-announced and expanded capabilities program for distributors. The BESN has not only added to its product offering and available brands, but is also creating and constantly growing a network for new sales opportunities on a near-global scale — in addition to the digitized supply chain procurement and logistics benefits the company offers.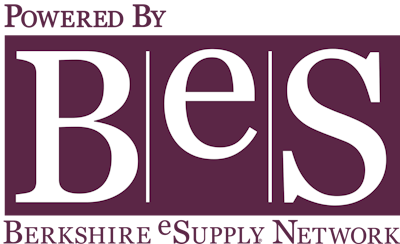 After spending much of the past four years putting pieces in place to go forward as an all-in-one digitized supply chain partner servicing independent distributors and their suppliers, Berkshire eSupply is rolling full-steam ahead with BESN as its premier offering.
Beaudoin explains, "BESN is really the evolution of learning from millions of customer interactions with independent industrial distributors. Customized integrated technology, e-commerce, inventory and logistics have been part of the Berskshire eSupply offering for years. When you have an increasing number of network members growing their national and international presence and you look at the 'what-ifs' of adding cooperative sales between members, globally, what you are really building is a powerful, fully-digitized network."
Berkshire eSupply — formed in 2017 through the acquisition of Production Tool Supply — gave its distributor and supplier members a formal introduction this past May with an invite-only event on the grounds of its new headquarters, which the company finished fully moving into in April. Berkshire eSupply's leadership team hosted hundreds of network distribution firms and close to 50 suppliers, which were privy to presentations by the company showing the BESN's many capabilities.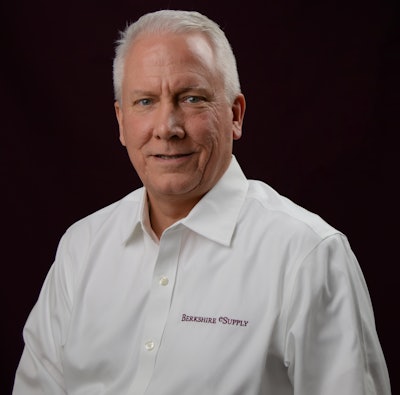 "What we have built has evolved quickly, and it's what our network members need," Beaudoin explains. "If you can enable sales and not just enable procurement and logistics, I think that is a game-changer. Behind all the power and procurement are our highly-technical people, who have years of industrial distribution experience in every area of the business. The people still make the business and we have set out to build a truly remarkable program every independent industrial distributor can and should join."
The network's ideal prospects are current Berkshire eSupply distributor customers and independent industrial distributors looking to expand their capabilities. Membership for the BESN is available in most countries. The core of the network is built upon Berkshire eSupply's e-commerce tools, inventory, fulfillment and technology solutions. Its key capabilities include expanded product offering, e-commerce, national account coverage and reach, to name a few.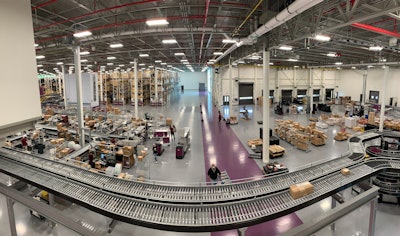 On the benefits of national accounts, Beaudoin stresses that the integrated Industry 4.0 technology the company has built for streamlining sourcing, inventory management, private label packaging, transportation and e-commerce makes a huge difference in daily interactions between distributors and their customers — and, ultimately, the distributor's bottom line.
"BESN members become more valuable to their customers because of their increased access to inventory and reliability," Beaudoin notes. "Multi-location plants are supported via the network's ability to harness local members' technical aptitude and normalize services provided to the customer. We level the playing field for Network members with other national distributors."
Growth can be costly for any distributor which is exactly what Berkshire eSupply's Industry 4.0 model for the core business and the network aims to alleviate. Beaudoin has consistently reiterated his and his team's fierce support for independent industrial distributors ever since first reaching out to ID about the company's beginnings in 2017, and its programs and technology have supported their growth and success ever since. Berkshire eSupply touts the BESN Network as yet another weapon in the company's arsenal to challenge the largest and most dominant industrial distributors — even Amazon — over the Internet, in local warehouses, in showrooms and on foot.
"The BESN Network ensures its members can compete and win, and instead of losing customers for a generation, they can use customized technology and inventory breadth to really compete and grow — without breaking the bank," Beaudoin says.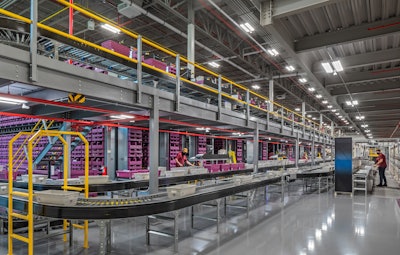 The Nuts & Bolts of BESN
BESN's vast inventory capabilities are the backbone of the powerful "Network." The company promotes this in saying, "BESN is the ultimate partner network for integrated industrial distribution technology: e-commerce, inventory, vending, logistics and technical support. You have to have all of it to succeed today."
Berkshire eSupply looks to use BESN to target distributor pain points in multiple ways:
E-commerce: The WebX tool is designed specifically for the independent industrial distributor with sought-after capabilities for search, promotions, pricing, drop-shipping, split ships, Google Tag Manager/Merchant/Analytics tie-ins, special orders and more. These e-commerce tools can be integrated into Network members' other systems.
WebX is a website program which allows for personalization by each distributor on their own URL, including some design elements, as well as custom price and inventory. All orders placed on the distributor's website program are sent directly to that distributor. WebX, combined with Berkshire eSupply's logistics capabilities, can greatly reduce overall costs for members.
In addition to WebX, Berkshire offers a self-serve portal at www.berkshireesupply.com with real-time inventory, custom network pricing, a robust search engine, order management and full admin features for even its smallest distributor partners. "No one is left behind," the company tells ID.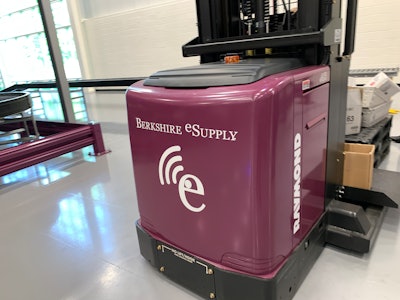 Inventory & Brand Assortment: BESN has a very broad, expanding product offering with access to large inventories, and BESN supports spot-buy activities. BESN offers more than 2,000 brands, including the company's Signature Brands, with more than 2 million stocked SKUs and "good, better, best" choices. Signature Brands offer competitively-priced, fast-moving industrial commodities to Network members, allowing for a tiered price point with high quality.
Vending: Industrial vending has become a key differentiator for distributors over the past decade, and BESN offers the best in vending systems with turnkey solutions. In addition to cabinets and lockers, the company offers data, software and security features. Berkshire eSupply staff members over 20 years of expertise in managing vending.
Logistics & Delivery: Three strategically-located, state-of-the-art distribution centers, including one at the company's Novi headquarters, along with Network member drop-shipping and BESN's same-day shipping capabilities, enable the company to offer one- and two-day delivery to most of the United States and fast delivery times internationally.
"With BESN technology, inventories are now being ramped up within each geographic territory to support our model of 'inventory, where you need it, when you need it'," Beaudoin says.
Technical Support: During ID's company visit, Berkshire eSupply executives weren't shy in boasting that the BESN has some of the most knowledgeable people in the industry to support its members every step of the way. In addition to complete e-commerce support, the Network offers training and support for a variety of services. Berkshire inside sales specialists can assist customers with product technical questions, website questions, special orders, tracking and more by phone and email communication. BESN also has technicians in the field for in-person support at the local level, with tech support for each product category.
Berkshire says the initial feedback to the low-key rollout of the BESN Network has been very positive from both members and vendors. The company says that, while offering long-term benefits, the Network was geared so that members can see and realize immediate benefits in year one, or even month one, with the goal to enable new sales every day. The training and constant support from the Berkshire eSupply team provide members with fast adoption, which the company says offers a much different experience and timeline compared to most e-commerce software providers.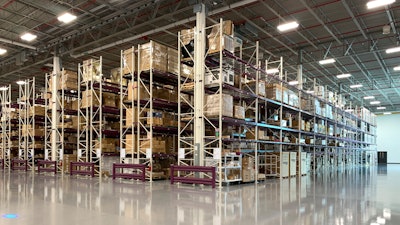 Managing Growth
With so much done in just four years, ID's biggest question for Beaudoin was how the company has juggled so many moving pieces of new facilities, constant upgrades and announcements.
Explains Beaudoin: "Every day is new but it feels familiar at the same time. We think the Network is a natural evolution. It was drawn on whiteboards for years, and it's been carefully thought out, as it should be, since we are very aware of how each piece affects the rest of the business and our members. We always want to do more. We know we need to be rock solid in our systems and programs since our Network members rely on us for the core parts of their business."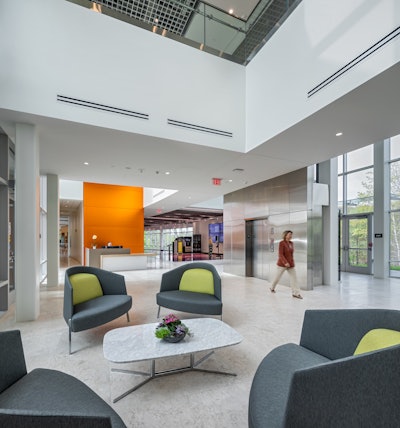 Alongside independent distributors, the BESN Network also provides suppliers with US and international expansion opportunities, and Berkshire says suppliers see the Network as a welcome, new growth engine for them. "It's an extremely efficient way for them to add sales and supply more distributors," Beaudoin says.
Internally, Beaudoin also notes that his management team is well-versed in change and improvement. It helps that many Berkshire executives have been part of larger companies' acquisitions, realizing constant improvement and change throughout their whole careers. This type of experience has proven invaluable now.
"What we are doing feels new and it is new, but we know the business inside and out," Beaudoin explains. "From a management perspective, managing all the moving parts of the new Network has been challenging and exciting for our whole team. We work a lot of hours. But we benefit from our past experiences quite a bit."
Asked about what's on the horizon for Berkshire eSupply, Beaudoin says that the future is customer-driven. More technology utilization should be expected as customer needs dictate, while member distributors and suppliers should expect to see more brands and product offerings, including in new product verticals.
"I think 'more' is the right word," Beaudoin expressed. "More sales, more channels, more products and more weapons to compete with the big guys — that is what Berkshire eSupply is all about."