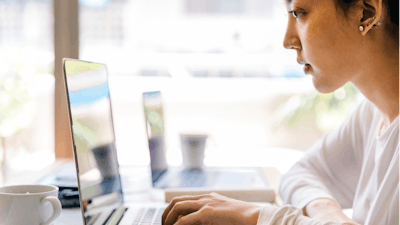 Studying the competition level and market trends is vital for every business. It helps to lay the solid future foundations of a business. If you are divulging the thought of starting a new business venture, preliminary research is a must before starting it. Comprehensive industry analysis helps you to assess the market waters and form your business plan accordingly.
Industry analysis reports shed light on the overall health of a company. It assists your investors and stakeholders in scrutinizing the potential of your venture. Additionally, it enables you to gather intel regarding the barriers to market entry. Well-crafted industry analysis also ideates corrective measures to be taken in case of any unforeseen developments.
PowerPoint presentations remain at the forefront to construct and showcase an enlightening industry analysis. Their visual appeal and ease of grasp hold the potential to impress your clients beyond measure. You can check out an Industry Analysis PowerPoint template from SlideModel to render your presentation a top-notch look.
Before we see how to present an industry analysis, let us find out more about it.
What is an Industry Analysis?
Industry analysis refers to a tool showcasing a firm's position concerning other firms producing similar services and products. It is used by business analysts to analyze the market competition in the same niche. It helps companies to understand the demand-supply curve, opportunities, threats, etc.
What will come out of conducting and presenting an industry analysis? It helps business owners to devise strategies and formulate a business plan best suited according to the industry analysis. Here are a few merits of creating an industry analysis presentation for every new business:
Helps to analyze and reduce business risks

Recognize industry trends and opportunities

Identify potential threats in the market

Project capitalization demands for industry setup

Identify trends of products, services
Why is Industry Analysis Critical for Your Business?
What is common amongst the likes of Facebook, Tesla, Uber, or Google? These unicorns have achieved incredible business success by establishing a massive competitive edge in their niche. For instance, Kodak used to rule the camera industry until digital cameras arrived! Thus, the advent of advanced technology made an array of businesses obsolete around the world.
It is 2021, and the industry today is more dynamic than it ever was. Now, it doesn't matter if you're a budding entrepreneur or a full-fledged business owner, if you want to stay relevant in the industry, you ought to perform industrial analysis from time to time. The analysis helps businesses to keep up with innovation & the ever-changing dynamics of the industry.
Now that we have explored what industry analysis is and the value it brings to the table! Let's move ahead and understand how we can do industry analysis.
How to Create an Industry Analysis Presentation?
PowerPoint slide decks are the top choice among professionals when it comes down to design an industry analysis. Vibrant PowerPoint Backgrounds combined with other features will mark your industry analysis appealing.
Before diving into the steps of industry analysis, let us first acquaint you with some basics of an industry analysis presentation.
Templates- The entrepreneurs looking to present an unforgettable slideshow ditch stock templates for avant-garde professional templates. Professionally tailored templates give your slideshow a unique quality while saving your precious time.
Compact and Concise- Ensure to design your presentation with conciseness. Bulks of slides with no end will make your stakeholders sleep within ten minutes. Also, remember to integrate one topic per slide to avoid an overload of information.
Multimedia- A presentation without any multimedia will fail to leave an impressionable mark on your investors. Leverage HD images, videos, GIFs, and infographics to complement your slide topics. It will enhance your slideshow by manifold. In an industry analysis example of an IT firm, you can use IT-related graphics.
Data Visualization- Chuck out the option of presenting statistics and figures in plain bullets. Opt for data visualization for a powerful impact on your clients, rendering the data more digestible. SlideModel offers various industry-ready templates with eye-catching data visualizations.
Typographical Skills- Pick a functional and readable font like Helvetica over fancy fonts with low readability. Place your text in a slide with a big enough font size that makes it easier to read for your clients at one glance. Avoid typing hefty paragraphs. Present your information in points or bullets.
Formulate one-of-a-kind industry analysis presentations with these golden tips to stay a step ahead of your competition. Let's move ahead and understand how you can write and present an Industry Analysis!
Introduced by Michael Porter, this competitive forces model is one of the best ways to conduct an industry analysis. It focuses on five industry forces that help to form an accurate impression of an industry. These forces depict the ultimate profit that your company can receive long-term with invested capital.
Here are five forces that Porter constituted to explain the industry analysis:
The threat of new entrants-It deals with new firms entering the market with a similar product.

The rivalry among existing competitors- It highlights the direct rivalry among industry competitors.
Bargaining power of buyers- What is industry analysis according to this point? It refers to the position enjoyed by the buyers in the market.
Bargaining power of suppliers- It refers to the position enjoyed by the suppliers in the market.
The threat of substitutes- It concerns another company's product with lesser price or better quality.
Pick this Flat Porter's Five Forces PowerPoint Template from SlideModel to create a splendid industry analysis.
2.
SWOT Analysis
SWOT analysis is probably one of the most widely used techniques for industry analysis. It is a great tool to determine the industry forces and present an industry analysis presentation.
S - It stands for the strengths of your business that gives you an advantage over your competitors.
W - W indicates the characteristics of a company that highlights its weaknesses relative to its competitors.
O - It analyzes the market opportunities that can benefit your company while establishing and expanding your business.
T - Threats are the components in the external market environment that can endanger your business profitability.
Conducting a SWOT industry analysis will keep you abreast of all the industry changes and prepare you for the future as well. A business can only succeed if it acknowledges the backlog and makes amends to address the needed advancements. You can use the amazing SWOT PowerPoint Template to woo your clients with an elaborate industry analysis presentation.
3. Broad Factor Analysis or PESTEL Analysis
PESTEL Analysis or Broad Factor analysis constitutes six micro-environmental elements. They include political, social, economic, technological, environmental, and legal factors. It is an exemplary framework for evaluating the external market conditions. Let us look into these components in detail.
Political- Trade policies, taxes, government regulations, tariffs
Economic- Revenue, import-export, GDP, interest rate, growth rate
Social- Demography, trends, psychographic segmentation
Technological- Creativity, R&D, innovation, tech trends
Legal- Labor laws, government rules, employment contracts, minimum wage
Environmental- Pollution, deforestation, carbon emissionYou can choose to present your PESTLE evaluation with this best-in-class Industry Analysis PowerPoint Template. Another excellent template to check out from SlideModel is Pestel Analysis Template for diving deep into all industry factors. They serve perfectly to enhance every detail of your analysis with a professional look.
Steps to Include in your Industry Analysis
Here are a few steps to take a note of while forming your industry analysis presentation for your investors:
Documentation- Review available documents that are relevant to your industry.

Business Category- Carefully pick a relevant business category like chemical industry might have sub-categories like organics and pesticides.

Demand and Supply- Market research on the demand and supply of your industry's product/service.

Competitors- Analyze your competitors well and form an evaluative presentation.

Industry Trends- Keep track of the latest industry trends to stay aligned with the customer's needs.

Customer Analysis- Perform a detailed psychographic segmentation to assess the customer needs, buying behavior, demographics, etc.
Forecast future trends- Successful business owners always forecast future industry trends to stay ahead in time.
The End Line
Every budding business must perform an industry analysis. Comprehensive market research will help you to prepare a customized business plan. It doesn't matter if you're a startup or a small business, a thorough industry analysis can help you gather valuable insights about your competition and the market as a whole.
The generated insights are game-changing for your business plans. Thus, today brands can discover their weaknesses, reform, and further capitalize on the same. Get creative and demonstrate this industry analysis report in the form of a fabulous slide deck. Create stellar industry analysis presentations with the help of the above information and start your successful business journey.