iStock
As the economy undergoes a rapid and radical realignment due to the health and economic consequences of the coronavirus pandemic, supply and demand cycles are dramatically shifting. When coupled with COVID-19-induced disruptions to supply chains, it's clear that industrial distributors will need to grapple with previously ignored or even unfathomable risks that seemed impossible just months ago.
For some, COVID-19 will be the proverbial nail in the coffin, the inevitable outcome for distributors that failed to adapt to an integrated global market. Of course, others will emerge stronger and more competitive, something best achieved by returning to the fundamentals of industrial distribution.
To survive or even thrive throughout this crisis, revisit and reemphasize these distribution fundamentals.
#1. Inventory
Inventory ensures operational reliability. Unfortunately, in a constrained business environment, ensuring accuracy, relevancy and accessibility of existing stock isn't always easy. When coupled with the uneven, global impact of the COVID-19 pandemic, assessing current and future inventory is both uniquely challenging and incredibly important.
Therefore, now is the right time to develop a process that helps your teams understand financial and operational changes and their impact on inventory levels. To achieve this, audit your extended supply chain to better understand potential shortfalls. This is especially important as COVID-19 impacts different regions in unique ways, making real-time insights a critical component of monitoring current and future inventory.
The COVID-19 pandemic exposed the importance of basic execution principles in global supply chains such as safety practices, capacity management, velocity, forecasting and planning, quality, execution, risk, resilience, cost and service. The resulting level of disruption will trigger a need for transformation.
Therefore, now is the perfect time to refresh your understanding of the voice of the customer (VOC). COVID-19 will likely accelerate already prominent industry changes. Distributors shouldn't expect status quo supply and demand differentials to return after the pandemic, making now the perfect time to diversify and consider all potential revenue streams, including those from local suppliers and secondary sources in less-affected parts of the world.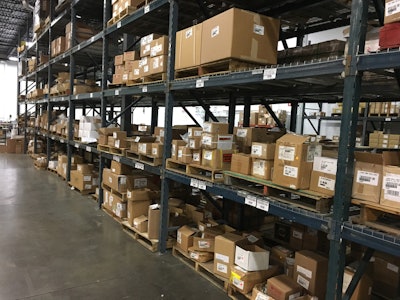 #2. Procurement
Collaboration and communication between suppliers, manufacturers and distributors have never been more critical. The pandemic has created numerous nervous purchasing habits, causing a bullwhip effect as panic buying creates dramatic shifts in inventory.
Successful distributors will evaluate their relationships with key partners, rethinking how they deal with suppliers and customers. Prioritize strong strategic partnerships with the potential to drive down costs and maintain fulfillment in an otherwise uncertain environment. In this way, distributors can plan for disruptions through temporary measures, including:
Price relief
Volume commitments
Delivery flexibility
Payment terms
Lead-time adjustments
Since cash flow could be constrained for the foreseeable future, securing strong, collaborative relationships now can pay significant dividends down the road.
#3. Logistics
Companies should expect that supply chain continuity will be difficult to achieve as lockdown, border closures, social distancing guidelines, shifting customer demand and other COVID-19 realities negatively impact the availability of critical operational infrastructure.
Consequently, now is the time to activate your business continuity plan to reduce operational disruption. If you don't have a business continuity plan, develop a systematic approach that accounts for:
Logistics and transportation. As much as possible, outsource liabilities to third-party sources to help ensure the availability of trucks, buildings, heavy equipment, and other expensive necessities.
Product return workflow. Handling product returns will likely require extra steps to decontaminate and process items.
Personnel. Ensure that you are adequately staffed to continue operations at the needed capacity.
Inventory depletion and replenishment. Established and previously-effective predictive models will be less able to determine current supply and demand metrics. Pursue real-time data that allows for dynamic readjustments to your operations.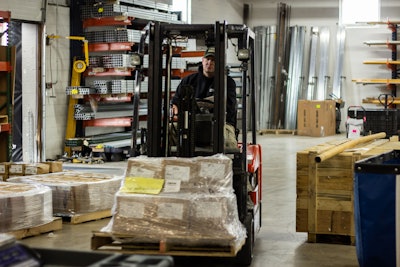 #4. Customers
Customer demand ebbs and flows, something may be amplified both during and after a pandemic. While meat and toilet paper fly off the shelves, the market for non-essential items has plummeted. Ultimately, COVID-19 is a demand crisis, which means it's important to have a pulse on customer sentiment and real-time purchasing habits. In doing so, consider these questions:
Are there trends your company should be prepared to address?
How will the transition to remote work and technology adoption change your market?
How does social distancing impact your market?
Are there advantages to redesigning your extended supply chain?
What can you do now to gain new customers during this crisis?
Where is demand going next?
COVID-19 is a destabilizing event that will undoubtedly impact customer sentiment in dozens of unforeseen ways. Understanding these changes will help you navigate them effectively, minimizing disruption and maximizing opportunity.
A Final Word
The implications of the COVID-19 pandemic will reverberate for years to come. With time, the ramifications on the health and well-being of people will subside, but the long-tail changes for businesses will last much longer.
However, a once-in-a-generation health crisis doesn't have to drive your organization out of business. Instead, it may be exposing hidden faults and failures that already needed to be corrected. Especially for organizations looking to thrive in an environment defined by global supply chains, now is the perfect time to reevaluate your company's relationship with the fundamentals of industrial distribution, which can produce the insights and actions necessary to thrive both now and in the turbulent months ahead.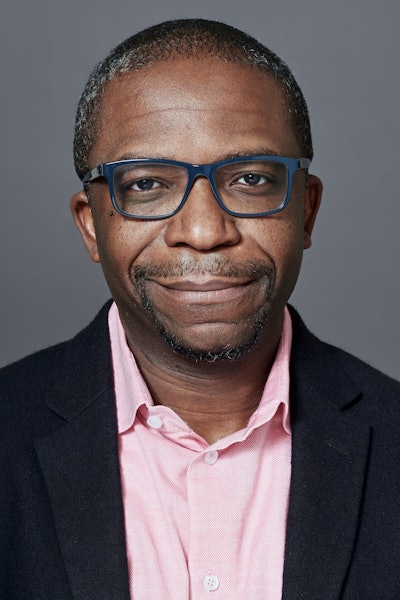 Melvin Bosso is a principal with Myrtle Consulting Group, a firm that drives operational transformation within global manufacturing, processing and distribution organizations. Accomplished and versatile, he has a proven track record in cost management discipline, network optimization, root cause analysis methodology and excellence programs. He is also an expert in developing processes and management systems that favor cooperation and focus on strategic company objectives. Melvin studied Engineering Geology at the University of Technology of Delft in the Netherlands. He joined Myrtle after leading plant operations at CHEP Canada for three years.