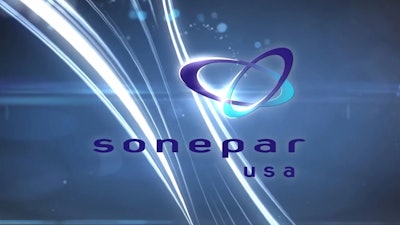 Bernadette Palumbo joined Sonepar as the senior vice president of human resources for North America in mid-February, just as COVID-19 began sweeping across the United States. Tammy Livers, senior vice president of sales enablement and customer experience for Sonepar USA, recently sat down with Bernadette for a virtual interview to discuss the importance of teamwork when faced with a crisis, how to motivate a virtual team and other lessons learned from leading during a pandemic.
Livers: We were deemed an essential business during the pandemic, which is a bit of a different position than some other large corporations. As a leader, what "muscle" do you think we had to depend on more heavily in terms of communicating with our essential employees and how do you think we best responded to their concerns?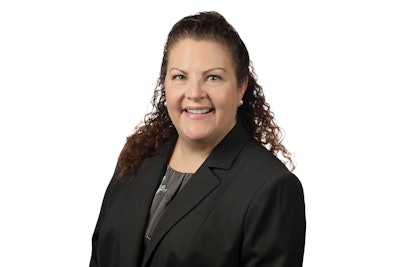 Palumbo: I think the most resilient leaders are the ones who are able to navigate change effectively. This pandemic, like any crisis, has allowed us to recognize our strengths and where we should focus in terms of leadership development, but I think there's no better response than the one we committed to and that I think Sonepar USA excels at – making those connections as local as possible.
We have a wonderful group of operating company presidents and leadership teams within the businesses that are able to take the pulse and be geographically close to the concerns and needs of their associates. At the same time, those leaders are able to elevate concerns so that we at an executive leadership team level can look across and identify trends and develop solutions. When our drivers became concerned about being stopped by local authorities during the shutdown, we were able to develop a letter for them to carry in their trucks explaining their role in an essential business should they get stopped. Leveraging our strong, existing local relationships and leadership helped us to act quickly across the organization to meet our associates' needs.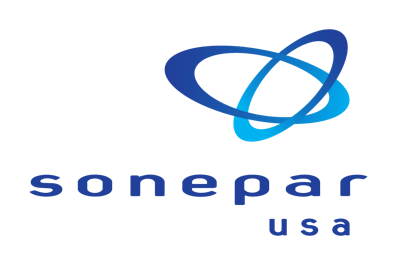 Our strong network also enabled us to quickly address any positive cases of COVID-19 that arose as efficiently and safely as possible. Our legal team developed guidelines with input from HR and other leaders to help ensure safe work environments and provide clarity to each associate and manager on how to address COVID-related issues in the workplace. We reached out to our professional networks for additional perspective which we were able to bring back and consider in deciding what worked best for Sonepar USA. All of that enabled us to respond swiftly to a bad situation – shutting down facilities for cleaning, identifying anyone the individual came in contact with, facilitating testing – without interrupting service to our customers.
Livers: You came into your new position on the leadership team earlier this year with COVID-19 happening right on the heels of that transition. How did you communicate to your team who you are as a leader and set personal examples of that leadership having only had a month in person before everyone started working remotely?
Palumbo: Since I was relatively new to the company when COVID-19 hit, I was still having weekly meetings with each of my direct reports and was able to get to know them fairly quickly. I have the advantage of 25 years of experience doing this, but I also really enjoy interacting with my team and coaching on an individual and team basis... even when virtual!
Though we were navigating new challenges, I made a point to hold our annual HR leader meeting. It was originally scheduled for Charleston in the beginning of May and would be the first chance for this group to get together in person. Instead of cancelling, we designed a virtual, two-day meeting where we discussed talent strategy, diversity and inclusion and other important topics. It was certainly challenging – my original vision included poster sessions and small groups – but we managed to pull it off and the feedback was very positive. A lesson I've learned over the years is that it's important not to let adversity stop progress. I'm always thinking about what my next play is, what we should be planning for the future and I always share that with my direct reports to help keep them engaged.
I also think it's really important to connect personally with your team as much as you can. We are all currently facing our own personal difficulties with family, illness or balancing dual careers. I always start each call or meeting with a check in on how they're doing personally – whether it's asking about their sick dog or discussing what to do now that their daycare is closed. Most importantly, I try to always say 'thank you.' No matter what is going on – whether it's a tough meeting or a good meeting – those two words go a long way to make everyone feel appreciated and engaged.
Livers: What has COVID-19 taught us and how do you think that will shape our future?
Palumbo: I know it's taught me a lot, but this is actually not my first experience with a global pandemic. While serving as HR director at a previous company in Mexico, the H1N1 virus broke out. That experience has proven invaluable since joining Sonepar in mid- February. In just a few short months, so much has transpired that requires all of us to adapt, adjust and work together to carry on. Personally, I think managing something like a global pandemic requires a lot of hands, a lot of hearts and a lot of minds. We each bring something to the discussions and finding solutions to make sure our associates remain safe and healthy and that their families do, as well.
Many of us are very resilient because of personal adversity we have faced or a general enjoyment of a rapid pace of change, but that's not true for everyone. As a leader, you really have to take each person as they are and give them what they specifically need. I suppose an old reference to situational leadership is appropriate – you can't always assume that folks are as comfortable with change as you might be and you have to work to understand where they are and how to engage and motivate them to do their best work.
As we begin to look towards life after COVID-19, we know that we will need to think about work differently in the future. Our way of working will likely continue to change, and not just working from home versus coming into an office, but identifying and taking advantage of the latest innovative technologies, learning to lead a remote team and getting creative on how we motivate a team that's not sitting around the same table in a conference room.