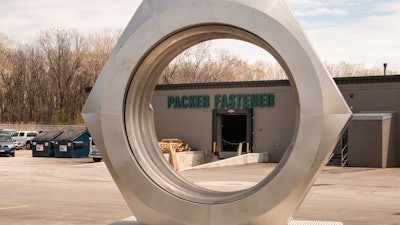 Packer Fastener
In November 2017, Industrial Distribution visited Packer Fastener for a facility tour and interview for ID's March 2018 print magazine's cover story.
We learned all about the millennial-based company that's based a mile down the road from Lambeau Field in Green Bay, WI, including its culture-based hiring that has worked wonders since the company's founding in 1998.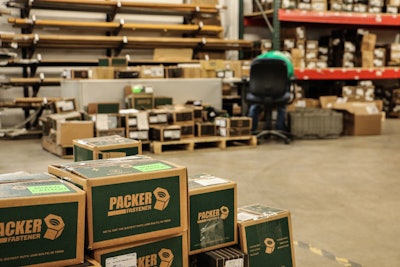 At the time the story was published, Packer Fastener had 55 employees, all of whom started as a warehouse picker at one of the company's six Wisconsin locations. A "Packer 360-degree" development program coaches each employee from a humble picker eventually toward a leadership position — ensuring they experience each part of the company along the way. In early 2018 the average Packer Fastener employee was 28 years old, and the threaded fastener distributor grew at an average annual rate of 19.6 percent in a six-year span through the end of 2017.
In the first of Industrial Distribution's new "Catching Up With…" series, we take an updated look at Packer Fastener — a company with an unforgettable slogan of "We've got the biggest nuts in town" — and what it's been up to since we stopped by.
First, some stats:
Total Employees as of Dec. 1, 2019: 90
2018 year-over-year sales growth: 38%
Approximate 2019 year-over-year sales growth: Fasteners — 25-30%; Packer Freight (launched in 2019) — 130%.
New business divisions: National Sales – Launched in 2018, which prospects and serves customers outside of Packer's traditional brick-and-mortar territories.
ID: Since the ID cover story came out in March 2017, Packer Fastener launched a new e-commerce enabled online platform in February 2018. What results or overall customer feedback has the company received regarding that platform since?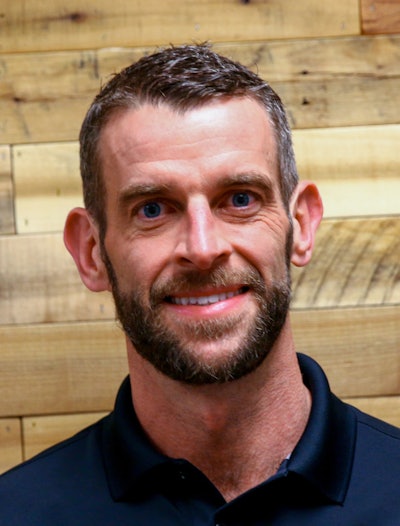 Terry Albrecht, Packer Fastener's 45-year-old CEO and co-founder: Feedback has been very strong since we launched our e-commerce in 2018. Current percentage of sales is approximately 5 percent, but we have seen the most value in the ease of access to information and transparency (order status lookup, invoice history, proof of delivery, account usage, spends, etc.) for our customers. We currently have over 300 active accounts utilizing the platform.
This is an area where we are continuing to put energy into with a major upgrade launch in Q4 2019, which features customer-specific pricing and another in 2020 that will add 10,000 SKUs. Our National Sales segment — launched in Q1 2018 — now accounts for about 12 percent of our total revenue."
ID: Packer Freight didn't exist at the time I visited. When did it start?
Albrecht: It launched in February of 2019. Packer Freight is a logistics solutions company, which allows us to offer total supply chain solutions to our customers."
ID: Has the company received any recent awards or honors?
Albrecht: Yes. In October of 2019 we were the recipients of an Exemplary Employer Award from The State of Wisconsin & our Governor Tony Evers in recognition of "our commitment to progressive employment practices that encourage, facilitate, and inspire the full participation of people with disabilities." This was a great honor for us.
ID: Is the "Packer 360-degree" program still the same, along with starting all new hires in the warehouse?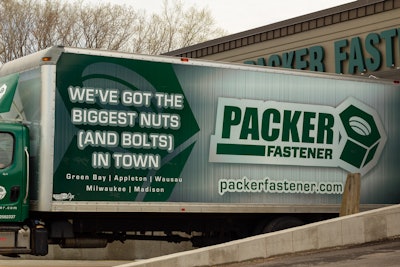 Albrecht: Yes, essentially the same, but we have evolved it to allow for hires outside of the traditional entry level order picker. As we continue to scale, we saw the need to bring on positions with certain technical skills, or experience, that we could not train internally. The six-step process has remained the same, however.
ID: As of late 2017, Packer Fastener's employee retention rate was 98 percent and the company had to post just one job opening in its history. Is that rate still as high?
Albrecht: Fun fact — In 2019 we had a 12-month span with 100 percent retention rate!
MH: One of the things that made Packer Fastener an attractive company to profile was major success with millennial recruiting in a time when many industrial companies are struggling to hire them. What can you say about the company's ongoing success with that?
Albrecht: We have remained a people and culture-centric organization, which has been our driving force to date, and will continue to be going forward. At Packer Fastener the three keys to success are 1) People, 2) People, and 3) People. And if you ask me for two more, I'll say people and people.