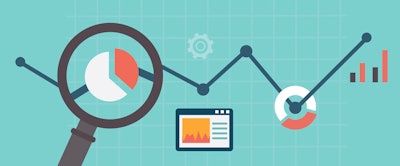 Through 2018, most distributors have undergone one form or another of digital transformation whether automating operations from production to back-end process management. It is likely that through these transformations, customers have experienced a more efficient buying experience. However, checking customer experience off the to-do list isn't as straightforward. Industry-wide digitization means continuous innovation, and customers will continue to demand more. More personalized service. A deeper understanding of their needs. Someone to talk with to clarify offerings. Suddenly, it becomes apparent that other business processes need to be re-evaluated too. It's time to take a close look at customer loyalty and retention, which can be threatened by the loss of human touchpoints that arise with digitization. Yes, just as you've transformed the back-end of your business to be more efficient and accurate, you need to transform the front, customer-facing end as well—or risk all you've gained with successful digital transformations.
Anticipate Customers Needs and Make it Easy to Contact You
There are a few items to take into consideration when evaluating customer needs. Ask yourself if you are enabling your customers to engage with you at every possible opportunity. Additionally, are your sales and marketing materials relevant to your customers? Does it anticipate what they need to know and give that information to them up front, or is crucial information buried? Can they go through the full buying cycle on your website quickly and easily? Do you provide webinars or blogs to establish yourself as the expert in your line of business? Can potential clients easily make contact with someone using a chat application and do you provide a phone number to make contact immediately? It is without question that businesses need to focus on improving the customer experience at every touchpoint, and design services that meet customer expectations for ease of use.
Be the Best at Customer Service
It's interesting to note that while millennials and Generation Z place a premium on self-service, one Google survey found that 61 percent of mobile users still call a business when they're in the purchase phase of the buying cycle. Most said they would call instead of reaching out online when they want a quick answer (59 percent) or want contact with a real person (57 percent). Fortunately, innovations that automate business operations frees your employees from time-consuming administrative tasks, giving them more time to focus on what human beings really excel at—working with other people. Listening to them. Learning about their needs.
It's critical that businesses help employees recognize that great customer service is rare and incredibly valuable. A phone call to customer service is 10-15 times more likely to generate a successful sale or follow-up activity than digital form submissions, which means customer service calls are more efficient in generating revenue. Sales are made or lost based on customers' experiences when they reach out for help. More than losing a single sale though, customers can be lost for good to a competitor solely because the competitor has provided better, more efficient customer service. If employees learn to build and nurture customer relationships, your company can retain loyal customers.
Today's customers have even higher expectations of customer service and not only meeting, but exceeding their expectations is the price of entry in the space. To truly offer exceptional services, businesses will need to anticipate customer requirements and requests while personalizing offerings, such as pricing. The only way to do this is by knowing, really knowing, your customers.
Invest in Data Analytics to Really Get to Know Your Customers
Just as other business processes have been enhanced with technology, so too can technology help you build customer relationships. Data analytics can give you a deeper understanding of your customer preferences and buying habits, to ensure that you are serving them in the best way possible.
Data analytics allows you to put yourself in the shoes of your customers, and to see the world through the customer's perspective. You can then shape the experience accordingly and offer upsell and product recommendations, or adjust pricing based on demand and competitive pricing strategies.
According to Harvard Business Review, "…organizations are equipping their employees with real-time data and visualization tools to enhance the customer experience. The early adopters are already reaping positive results." Those businesses who have very effective customer analytics report increases in customer retention and loyalty, revenue growth, profitability, and speed to market compared to others with less effective analytics practices. To date, 58 percent of enterprises have seen a significant increase in customer loyalty due to the use of analytics.
Investing in data analytics and turning your business focus on customer service may seem daunting. While there is a risk of losing customers due to the loss of human touchpoints following digital automation, there is also a greater opportunity for your business to shine with a new focus on personalized customer service. Think of it as another challenge, one that when faced, can reap great benefits in terms of loyal, satisfied customers, and increased revenue. Now that's something to celebrate.
Earl van As is Vice President of Marketing & Product Management of ecmarket, a cloud solutions developer of the patent-pending Conexiom sales order and invoice automation solution.