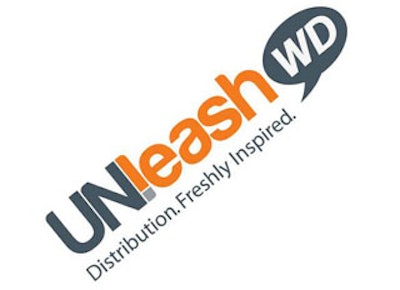 Chicago, IL - The wholesale distribution industry creates 1 in 20 private sector jobs in the United States. These jobs create financial well being for businesses and employees. They also create economic growth in the community. With this in mind, Dirk Beveridge created the industry's only innovation summit: UnleashWD.
As a speaker and consultant, Dirk Beveridge talks to C-Level managements almost on a daily basis. "Behind the scenes, most owners and C-Suite executives confide that most of what is being suggested, is simply "more of the same." Most tell me that their business is not learning or changing as fast as the rest of the economy," says Beveridge.
UnleashWD features 18 innovative storytellers from outside of wholesale distribution. During 18-minute sessions, the storytellers will provide examples of adding value to a business from the areas of: Innovation, Leadership, Business Model Design and Company Culture.
"What makes UnleashWD unique to wholesale distribution is that we provide an outside set of voices and new ideas," Dirk Beveridge, founder of UnleashWD said. "I could not be more proud of this lineup of storytellers. They are going to change wholesale distribution one business at a time."
There are only a few days left to take advantage of the UnleashWD innovation summit early bird pricing. Attendees will lose out on the early bird savings of $300 per admission after the Aug.15 deadline. UnleashWD is the only innovation summit for the wholesale distribution industry.
Some of the newest speakers at the innovation conference in each major area include:
Innovation:
Ken Hey, managing partner of Inferential Focus, provides his clients with early warnings of impending economic, political and technological changes. He provides senior executives with the information they need to make strategic decisions. At UnleashWD 2013, Hey will offer insights on the changing economy will shape innovations and the business world.
Leadership:
Alexandra Levit, CEO of Innovation at Work and author of the bestselling "They Don't Teach Corporate in College," built a career out of connecting organizations with the best talent. Her work has been featured in the New York Times and the Wall Street Journal. At UnleashWD 2013, Levit will teach distribution leaders how to best work with the millennial talent pool.
Business Model Design:
Dr. John Johnson, founder of White Space Interactive, has led innovation initiatives at companies including PepsiCo and Spigit. He focuses on measuring return on investment and value creation. Johnson will teach 2013 UnleashWD attendees about creating sustaining value through innovation.
Company Culture:
Dorie Clark, CEO of Clark Strategic Communications and a faculty member at Duke University, teaches that change at an organization starts with one person—you. Her work is featured in the Harvard Business Review, Forbes and the Huffington Post. She will discuss creating a culture of innovation at UnleashWD 2013.
The complete lineup of speakers may be found at UnleashWD.com.
Take advantage of the Early Bird Discount and register before August 15th.

Founded in 2012, UnleashWD is the first and only conference dedicated to bringing innovation to wholesale distribution and manufacturing. The summit gathers only once a year, but do not wait to start innovating. Visit UnleashWD.com for updates on future webinars, eBooks and other valuable information on how to innovate. UnleashWD founder Dirk Beveridge is an expert in how wholesale distributors and manufacturers increase market share through examining and improving their relationships with customers. For the last 25 years Beveridge has worked with more than 3,000 firms as a leadership consultant, trainer and speaker. His clients include: Time Warner, IBM, Andersen Windows, Graybar and Berlin Packaging.