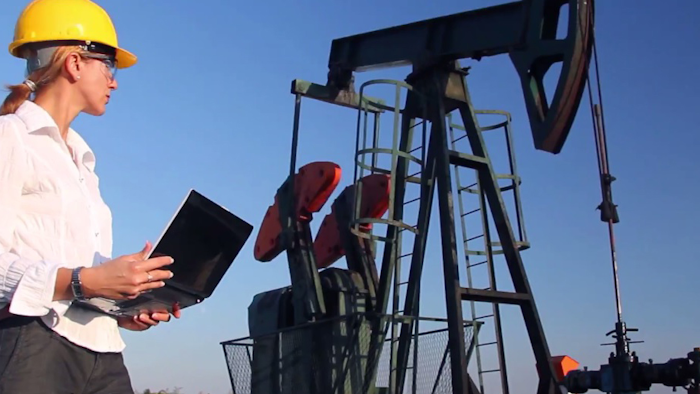 The U.S. active rig count climbed even closer to the 1,000 mark last week, while the price of oil spiked more than $3.
Friday's U.S. combined oil and gas rig count — provided by oilfield services provider Baker Hughes — increased by five, marking its fifth-straight increase. It moved the current count to 995 — its highest since April 2, 2015 (1,028), which was the last time the count was above 1,000. The count has had a considerable increase since a recent bottoming-out at 898 on Nov. 3, 2017. Friday's count was up 186 year-over-year (YoY), or 23.0 percent.
The U.S. added four oil rigs last week, moving its count to 804. Friday's oil rig count was up 152 YoY, or 23.3 percent. The U.S. added one gas rig last week, with its count climbing to 190 on its fifth-straight weekly gain. That gas rig count is up 35 YoY, or 22.6 percent. The U.S. miscellaneous rig count was unchanged at one.
Of last week's combined rig count, Texas added seven, while Alaska and Colorado each added two. Oklahoma lost four and Utah lost a pair, while Ohio lost one.
Starting this month, I've been embedding the daily U.S. rig count provided by Drillinginfo via its recently-launched DailyRigcount.com — a microsite that utilizes data from GPS tracking units and publicly-reported information to monitor oil and gas drilling rig movements in the U.S. Traditional rig counts — such as those from Baker Hughes — typically define a rig as active only when it is "turning to the right," and have been released on Friday afternoons every week since 1944, whereas DailyRigCount defines a rig as active from the time a GPS tracking unit identifies it at a permitted oil and gas drilling location until the time it leaves, and is released daily. In addition, Drillinginfo captures rig movements on weekends and holidays, reflecting the actual activity in the oil field.
Here's the current rig count from Drillinginfo:
Canada/North America
Canada's seasonal rig count decline continued last week, as the nation's count had another major fall of 58 and losing 54 rigs a week earlier. That moves Canada's rig count to 161 as of Friday, which is down 24 YoY, or 13.0 percent. Last week Canada lost 51 oil rigs and seven gas rigs, with its oil rig count of 93 up by 23 YoY (+32.9 percent), and its gas rig count of 68 down by 46 YoY (-40.4 percent).
Friday's North American combined rig count of 1,156 decreased by 53 from a week earlier and was up by 162 YoY, or 16.3 percent.
Oil Price Update
The price of oil surged throughout last week to its highest mark in nearly two months. Oil opened Monday, March 19 at $62.14 and was quiet that day before jumping a full dollar Tuesday and then as much as a $1.89 jump Wednesday before closing that day at $65.21. Oil slid back down to $64.21 by early Thursday evening before climbing to a close of $64.97. Oil slide again early Friday to $64.43 before surging throughout the day to a work-week close of $65.88, and climbed even further Sunday to a peak of $66.42 — its highest mark since Jan. 26 — before settling to $65.62 to close the weekend. Oil opened Monday, March 26 at $65.50 and was at $65.53 as of 9:22 a.m. CT.