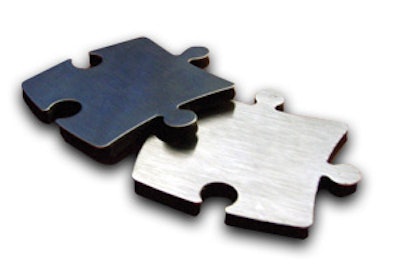 NEW YORK — Merger and acquisition (M&A) activity in the industrial manufacturing industry maintained a strong pace in the second quarter of 2015, with a robust pipeline of deals coming to market in the second half, according to Assembling Value, a quarterly analysis of global deal activity in the industrial manufacturing industry by PwC US.
The number of transactions recorded in the second quarter (worth more than $50 million), increased to 66, compared to 59 deals in the previous quarter and 62 deals in the second quarter of 2014. With $28.2 billion in announced deals, second quarter totals exceeded the $20.5 billion raised in the first quarter this year but were well below the near-record $60.4 billion set in the same quarter last year. In addition, the second quarter easily exceeded the five-year median of $19.9 billion.
The quarter's three megadeals (transactions worth more than $1 billion) accounted for the majority (57 percent) of total deal value. Of note, almost half of the deal value for the quarter was driven by one megadeal totaling $13.7 billion.
"Across the board, manufacturing deals continue to be a key strategic focus for global businesses as they look to capitalize on the positive manufacturing environment around the world," said Bobby Bono, U.S. industrial manufacturing leader for PwC. "The U.S. share of activity dropped to among its lowest level in a decade as the strong dollar and soft overseas demand continue to be a source of concern for U.S.-based exporters. Our latest Manufacturing Barometer found that executives are more risk averse as a result of currency and commodity market volatility and have become more cautious about their expansion plans for the year ahead. However, we could see a shift in the coming months with the strong dollar encouraging increased U.S. outbound deals targeting cheaper foreign targets."
With a decline in U.S. activity, the emerging markets drove deal activity, representing almost two-thirds of all deals in the second quarter, well above their typical share. Of the 66 transactions, 43 were recorded in emerging markets – driven exclusively by heavy transaction activity in China. U.S. activity in the quarter was hampered by an obscured growth outlook, recording only 10 deals. However, U.S. acquirers remain interested in M&A as an opportunity to source new technologies, investing in advances in automation, efficiency, machine communication and next generation robotics or acquiring niche capabilities in these areas.
According to PwC, strategic activity in the second quarter, accounting for 64 percent of deal activity, covered a diverse range of end markets including filtration, industrial air and gas, electrical components and auto parts and equipment. Industrial manufacturers remain focused on portfolio enhancement and strategic alignment, keeping an eye on economies of scale and operating efficiencies in core businesses. As a result, divestitures accounted for 27 percent of deal activity as manufacturers looked to carve out non-core businesses.
"There has been a heightened level of activity from the activist investor community and we are starting to see how this is affecting M&A activity and strategic decisions for manufacturing executives, particularly the increased consideration around divestitures. As companies look to shed non-core businesses, they are redeploying free capital in core activities to improve shareholder returns," Bono added.
PwC's industrial manufacturing M&A analysis is a quarterly report of announced global transactions with value greater than $50 million analyzed by PwC using transaction data from Thomson Reuters.