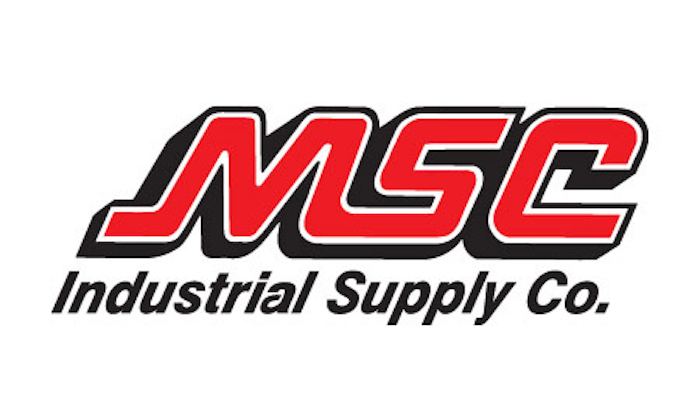 The blockbuster deal in which MSC Industrial Direct is acquiring Barnes Distribution North America for $550 million will allow MSC to expand its geographic footprint  further into Canada and keep the company on track  toward its goal of $4 billion in sales by 2016.
Erik Gershwind, the CEO and President of MSC, told investors during a conference call that the company "will now sell MSC's product offering through BDNA's sales force and inventory management solutions to MSC's customers."  Barnes Distribution is recognized for its capabilities in logistical support by providing inventory management, technical sales, and supply chain solutions for maintenance, repair, operating and production supplies.
It also means that MSC will be almost doubling its sales force, which will help the company reach its $4 billion projection.
For its fiscal year that ended September 1st, 2012, MSC had sales of more than $2.3 billion. Barnes Distribution had about $300 million in sales last year.
In a statement, Gershwind said: "I look forward to welcoming BDNA into the MSC family. BDNA is a high quality business with a first rate team, a compelling product offering, strong customer value proposition, and a broad geographic foot print, including Canada. This acquisition furthers our strategy to build adjacent product expertise and deepens our connection to customers with in-plant solutions, thereby improving customer retention."
The acquisition also adds fasteners, fittings, fuses and other high-margin consumable products and services to MSC's portfolio, the company said.
Gregory F. Milzcik, Chief Executive Officer, President, and Executive Director of the Barnes Group, the parent of BDNA, said the sale will allow his company to focus on its manufacturing businesses.
Barnes, based in Bristol, Connecticut, makes metal parts and distributes industrial products including aircraft engine components.  It is highly regarded as a manufacturing and services provider to a wide range of customers. Barnes Group, which was established more than 150 years ago, has more than 5,100 employees at 70 locations around the world. 
The Barnes Group reorganized its operations in early 2012 to focus on three businesses - aerospace, industrial and distribution and has since divested most of its distribution units.
In December of 2011, the company sold its European distribution business to Berner SE, a direct seller of consumables and tools, and a specialist in technical chemicals.
Barnes will realign the rest of its distribution business within its industrial unit once the BDNA sale is complete, the company said.
A "win-win" for MSC, Barnes
Milzcik, in a conference call with analysts, said there are many synergies between Barnes Distribution and MSC from a variety of perspectives. He described the deal as a "win-win" for both companies.
According to a transcript of the call provided by www.seekingalpha.com, Milzcik stressed the benefits of the acquisition for both companies.
"I think that when we looked at how many synergies with MSC there were compared to our own company, it just confirmed our overall strategy that we need to be a more closely aligned manufacturing service business," he said. "The folks at BDNA will really appreciate being associated with a pure distribution company. The sales folks will have a lot more to sell and their product line offering will expand, so I really think this is a win-win. And it's part of our transformational strategy. We are definitely doing what we said we would do, and I'm really pleased."
The Barnes Group said it expects to use proceeds from the sale to reduce debt. It expects after-tax proceeds of about $400 million from the transaction. Barnes also plans to use some of the proceeds to buy back stock shares this year.
The Barnes Group also announced that Patrick Dempsey has been named as president and CEO as of March 1st to replace Milzcik who is retiring. Dempsey has been the COO for the company since last year.
"I never truly intended to make being a CEO a lifetime career, and I intend to continue working for the rest of my life, so when I say retire, that's just retiring from this particular position, but I will continue to make endeavors long-term. I intend in the short term to work with individuals and organizations helping to shape public policy in manufacturing in America, which I think is thoroughly needed," Milzcik said.