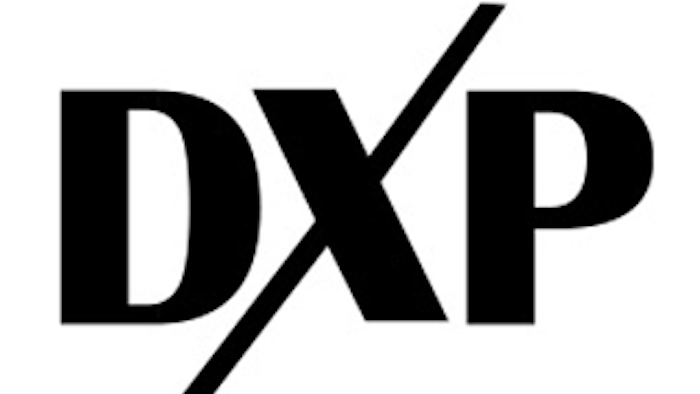 For the first time in its history, DXP Enterprises, one of the largest industrial distributors in the country, cracked the $1 billion in sales plateau, greatly helped by its acquisition activity - and the company is not done yet.
David Little, chairman, president, and CEO of DXP, told analysts in a conference call recorded by www.seekingalpha.com, that the company "remains excited about our pipeline of future candidates.
"We continue to see opportunities in the U.S. and Canada during the first half of 2013; we anticipate closing one to two acquisitions and approximately two or three acquisitions during the second half of the year," he said, according to the transcript.
At least one of those is expected to be a very substantial purchase.
Jerzy Supply was the last acquisition by DXP. The deal was completed in the last quarter of 2012 and was the seventh acquisition for the company during the year. Jerzy Supply specializes in industrial, hydraulic, and stainless steel hose and related products.
Three of their seven acquisitions were in the safety area in 2012.
Through some of those acquisitions, DXP also strengthened its presence in Canada.
For 2012, DXP recorded $1.1 billion in sales, an overall increase of $290 million compared to 2011's $807 million.  Those numbers mean that DXP had a remarkable 36 percent increase in sales for the year. Sales for businesses acquired in 2011 and 2012 accounted for $194 million of 2012 sales on a same store sales basis.
"We continue to demonstrate our ability to acquire companies that fit our strategies to grow our breadth of technical product and services, "Little said. "All five divisions including rotating equipment, bearing and power transmission, safety products and services, metal working, and industrial supplies increased sales in 2012."
How strong has DXP's business been?
Over the last decade, DXP's stock was the fifth best annual average return for all public companies in the U.S. including Apple, which was eighth, according to DXP executives.
DXP is not resting on its laurels. The company intends on being a $2 billion company by 2016.
We were unable to contact a DXP spokesperson for additional comment on their year and plans for the future.