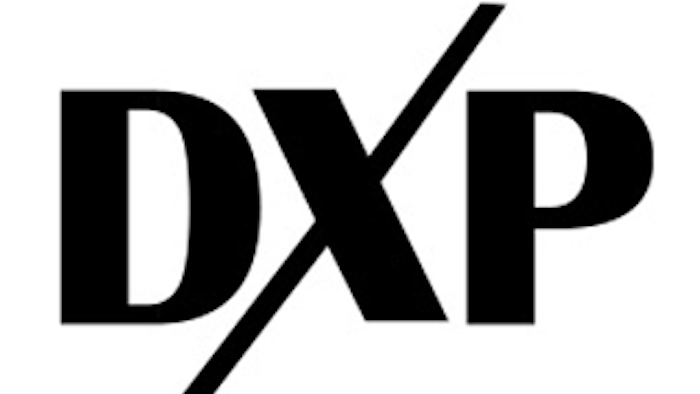 DXP Enterprises, the Houston-based MRO distribution giant, is continuing to make acquisitions and expects to make a total of three this year.  
As Industrial Distribution reported yesterday, DXP's latest purchase is Tucker Tool Company, a Pennsylvania-based cutting tools abrasives, coolants and machine shops supplies distributor.
Tucker Tool has ten employees. Terms of the agreement were not disclosed.
Founded in 1979, Tucker Tool is headquartered in Mechanicsburg, Pennsylvania and operates out of a single location. Tucker Tool serves customers in the chemical, oil & natural gas, power generation, general engineering and transportation markets.
In a press release, David Little, Chief Executive Officer, said "Tucker Tool is a professional, well-run business focused on providing solutions to its customers. Tucker Tool will expand DXP's Metal Working division and allow us to continue to serve our customers' evolving needs. "
Sales and adjusted EBITDA for the last 12 months ending April 30, 2013, were $8 million and $1 million, respectively.
The acquisition does, indeed, open up new customers for DXP. It will allow DXP to expand its end market and create new opportunities for geographic expansions.
It is the third cutting tool distributor DXP has purchased in the past two years. In October of 2011, DXP purchased the Kenneth W. Crosby Co., a well-known distributor headquartered in Rochester, N.Y. with five locations. Three months later DXP acquired substantially all the assets of the C.W. Rod Co.
Only last month, DXP acquired National Process Equipment Inc., a Canadian distributor of pumps, compressors and process equipment that has about 190 employees. They have eight locations in Canada, six service centers, two fabrication centers and one sales office.
Natpro is Canada's largest national distributor of pumps, service and repairs, integrated system packages, compressors and related process equipment. The last 12 month sales on adjusted EBITDA and acquisition were $69 million and $5 million respectively.
Last year, DXP acquired two other Canadian companies, HSE Integrated, an industrial safety services company and Austin and Denholm Industrial Sales, a distributor of pumps and process equipment in Alberta.
In all, DXP made nine acquisitions in 2012. Acquisitions completed in 2012 contributed $41.5 million in sales during the first quarter of 2013.
In an earnings conference call with financial analysts, Little pointed out that DXP's acquisitions are focused on adding scale and geographic reach to its  product division as well as establishing DXP's business presence across North America.
"Overall, we are pleased with the acquisitions we have completed since Q4 of 2011, and we remain excited about our pipeline. We continue to see opportunities in the United States and Canada and during the remainder of 2013, we anticipate closing three additional acquisitions," he said, according to a transcript of the call.