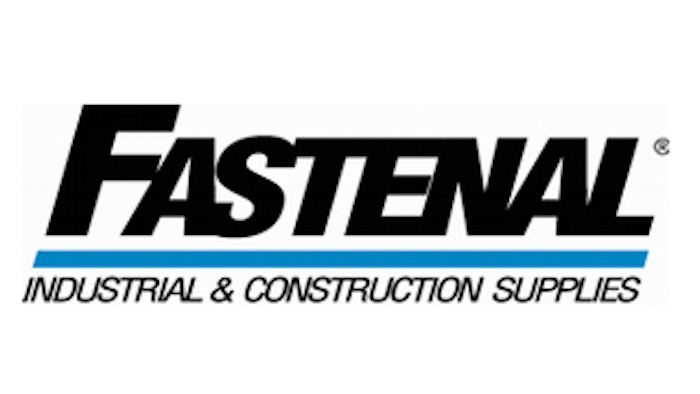 Fastenal had warned in December that its sales and margins were deteriorating, and instead of improving as company officials had expected, the trend went in the opposite direction, causing the company's stock to drop sharply after it reported fourth quarter earnings.
"This weakening was worse than we expected and this created additional drain on our ability to grow earnings," Fastenal says.
Fastenal, which had been one of the fastest growing stocks over the years, reported a drop off in its share price after the company released its earnings statements. Fastenal still reported that its sales for the quarter increased 7.5% and a net profit of 0.5% to $99.2 million.
"As all of you have seen, the fourth quarter 2013 was not a good quarter for Fastenal," said CEO Willard Oberton in an earnings call with financial analysts. "The big disappointment in the quarter was obviously the margin. Going into the quarter, the trend was going in the wrong direction, but we thought we could change that. And as it turned out, the trend actually went further down," he said according to a transcript of the call as provided by www.seekingalpha.com.
Oberton and other company executives, however, remain optimistic. Fastenal said although vending machine numbers did not meet expectations, customers now using or deploying vending machine systems now make up over 36% of the company's revenues. In fact, the company reported a 20% increase in the company's vending business as Fastenal increased its product mix and sold more product per machine. On an annualized basis, that means if that growth continues, vending machine business for the Minnesota-based distributor would reach more than $1 billion.
In addition, Oberton said the company is "feeling good" about this quarter and 2014.
He noted that the company has added about 900 people in its stores and another 100 people in selling capacities and national account specialists. Most of those hires occurred in the later part of 2013, and the additional employees will help drive help sales growth in 2014.
"We've done a nice job of putting our leadership people in place. We've added three regional vice presidents. We've added more than 50 district managers. Those people are now in place and they're working hard and we're seeing good results from that," Oberton said.
Gross margin for the quarter was 50.9%, missing the company's' target of 51-53% margins, mainly due to: lower utilization of its trucking network, although this is expected to reverse; temporary supplier incentives; product mix; and a "very competitive marketplace."
Oberton noted, "I've spent a lot of time in the last month looking at the margin, trying to understand and breaking it down: the things caused by lower volume, freight issues and things like that. This will come back in the first quarter and we believe that will get us somewhere in our 51% to 53% range.
"I've also spent a lot of time looking at other things, other opportunities that we have: improving our freight program, looking at very low-margin business, and other opportunities, and buying product better. And we have a lot of momentum within the company in improving the margin right now," Oberton said in the call.
The company said it expects business to be slower in the first part of 2014, and then pick up later in the year.