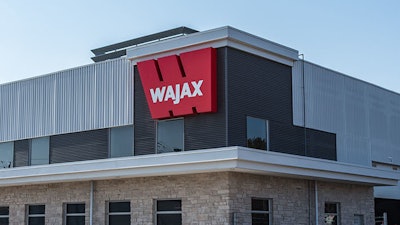 Wajax
Canadian distribution giant Wajax Corp. on Monday reported higher sales and a more modest rise in earnings during the first quarter of the year.
The company said overall revenue increased by 17.4% compared to the first quarter of last year, which included an 18.6% rise in industrial parts — a climb from $129 million Canadian in the first three months of 2023 to more than $153 million between January and March.
Each of the company's five segments saw increases in revenue during the latest period, which also included equipment sales and production support at 12.8% and 8.2%, respectively, and equipment rental and engineered repair services, which jumped by 22.8% and 42.1%.
Net earnings, meanwhile, increased by 8.8% year-over-year, while adjusted EBITDA rose by 9.5% over that span.
Wajax President and CEO Iggy Domagalski said the company saw strong demand across all regions and that the latest results allow it to continue to invest in organic growth, acquisition opportunities, and its expanded partnership with Japanese equipment giant Hitachi.
Company officials said they anticipate many of the same challenges that were in place in 2022 again this year, but that it continues to see "strong fundamentals" — particularly in industrial parts and repair services, which are "less cyclical" than its other segments.
"Our robust backlog, largely in line with the same period last year and up 13.2% sequentially from the fourth quarter, as well as solid fundamentals across many of our key markets, supports management's confidence in our prospects as we advance further into 2023," Domagalski said in a statement.
Wajax's industrial operations came in at no. 31 on ID's latest Big 50.