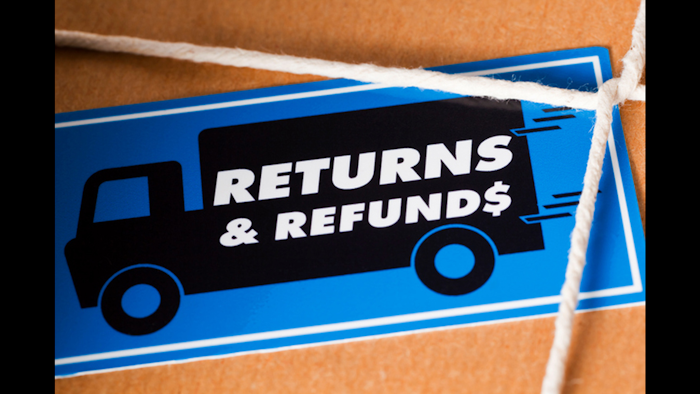 UPS hopes its new system to manage e-commerce returns will make the parcel giant more attractive to small and medium-sized e-retailers.
Juan Perez, the company's chief information and engineering officer, told The Wall Street Journal that UPS Returns Manager allows smaller businesses to manage returns — a process that can comprise 10 to 15 percent of the cost of their sold goods — in a centralized location.
UPS' online system can establish customized, customer-friendly return processes without the need for additional technology. And because customers can enter a reason for their returns, the portal also provides more data to UPS' clients about why products are sent back.
Company officials said that "several dozen" businesses in the U.S. and 43 other countries are using the service following its August debut.
The Journal, citing 2015 survey results, indicated that about 30 percent of online purchases are returned, and Perez told the paper that two-thirds of online shoppers consider a business' return policy before making a purchase.
"This appeals most to small and mid-size e-commerce customers (who) in many cases don't have big IT shops to create very elaborate returns management solutions," Perez told the paper.