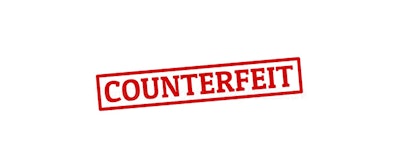 Amazon.com recently began a concerted effort to crack down on the sale of counterfeit goods by its third-party sellers, but some merchants are worried that the e-commerce giant is overreacting.
CNBC, citing multiple Amazon merchants, reports that the e-retailer last week began charging up to $1,500 for the right to sell products made by a handful of prominent brands.
The move, called "brand gating," is designed to protect name-brand products in the wake of the decision by footwear company Birkenstock to pull its products from Amazon starting next year.
The one-time, non-refundable fee applies to each brand, and with more brands expected to be added to Amazon's list, the price tag could begin to add up for some Amazon sellers.
Although the efforts will make counterfeit sales more difficult, legitimate sellers argued that Amazon should fund its anti-counterfeiting campaign itself rather than charging its partners.
The policy also requires merchants to prove that they purchased at least 30 items from those brands within the previous 90 days.
CNBC noted that those practices could hurt sellers engaged in "retail arbitrage" -- re-selling brand-name items on Amazon that were originally purchased from liquidation or clearance sales.
The fee and invoice requirements, however, reflect that the world's largest e-retailer is taking counterfeiting seriously.
"We want customers to be able to shop with confidence on Amazon," spokesman Erik Fairleigh told the network in an email.