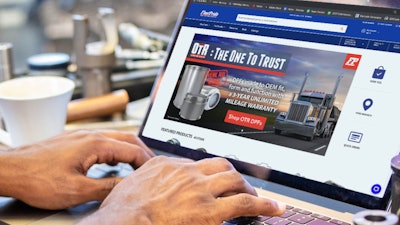 FleetPride
Distributors continue to explore ways to address customer needs through multiple sales channels – including, but not exclusively, online. And as these companies continue to enhance their offerings, best practices change.
We spoke with Kenneth Clinchy, VP of Digital-eCommerce for FleetPride – a distributor of more than 600,000 heavy-duty truck and trailer parts with a sophisticated online offering – about the company's ever-evolving approach to omni-channel commerce and how distributors can solve customer problems by taking the right approach.
ID: How is FleetPride solving customer challenges via its online platform?
Kenneth Clinchy: Digital has grown in importance over the last two to three years, not just with the pandemic but also with the supply chain challenges we've seen. Our customers are driving more to digital as a way of transacting, but they're also looking for alternative solutions to their supply chain challenges. We can better serve our customers with digital than just a pure brick-and-mortar, single-channel solution. Having a robust digital presence and combining that with our offline presence and offering it as an omni-channel solution to our customers allows us to solve those challenges for our customers. We've expanded to over 600,000 parts online, offering our customers multiple solutions. New ones are constantly popping up as we solve supply chain challenges.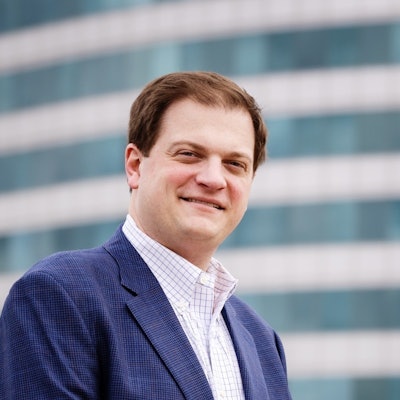 The way that we solve these challenges is by offering alternative solutions to our customers. We also can offer them new ways to procure those parts. Customers can transfer from our distribution centers; they can ship quickly… these are all things they could do before, but they had to request it from a branch. Now customers can self-serve all of these options, making it a lot quicker and giving them a lot more transparency -- to our network of 300 branches and five distribution centers – something they didn't have in the past.
ID: You've described a few ways that the offering has been evolving since it's launched. Can you talk to us about some of the changes that you're seeing in customer needs relative to those digital channels? What are they asking you for?
KC: Customers are asking us to help them minimize their downtime. For our customers, it's costly to have a truck down. What are the ways that we can help them to solve their downtime challenges? We do that by meeting them where they want to transact. Whether that's online, offline, or a mix of the two – and offering multiple solutions, in multiple vendors, multiple products, and then giving them transparency to things like pricing, inventory, their account preferences, exposing functionality that they haven't been able to self-serve in the past. We expose more, and they're asking for more, so we continue to roll out new features monthly, and our customers consistently ask us for what's next. They're very excited about what we continue to roll out on the different platforms.
We're also connecting with our larger customers through EDI and punchout catalogs. We're helping our larger customers manage their rogue spending. We're rolling out programs, not just on Fleetpride.com, looking to see where we can help large national accounts to manage hundreds of buyers. Across numerous platforms, we're helping our customers and meeting them where they want to buy. Before, it was a single channel. Now we have multiple channels to meet them where they want to buy.
ID:  What do you envision as the future of omni-channel? Do you see a lot changing as we go forward?
KC: Our customers continue to ask for – and we see more B2B customers wanting – a B2C experience. Their experience needs to be seamless between online and offline, and that's true regardless of channel, whether mobile or desktop… being able to see the exact same information and transact across all of those channels. I think what we'll see is the integration of more intelligent analytics and AI. I realize (they) are buzzwords, but I think we'll see AI improve at predicting what our customer needs and getting it to them faster. Looking at our current progress, we're continuing to expand our assortment and give our customers options. We are driving innovation by developing new solutions anticipating our customers' needs.
We're putting in solutions that help predict what our customers will need next, then ensuring that we've got that inventory for them when and where they need it. It's really about expanding the channels, then being thoughtful about expanding that inventory and utilizing the full breadth of our footprint to continue to meet our customers and reduce downtime in whatever channel they want to transact with us. I think that with increasing the amount of technology we bring to the table, we get smarter and smarter with how we do that.
ID: Any advice for other firms looking at B2B e-commerce?
KC: We focus on the customer experience. What's critical for FleetPride, and what we put front and center, is focusing on our customers and ensuring that the customer is first in everything we do. That focus has been key to our success. Being customer focused has been vital in B2C for a long time, and it's becoming more prevalent in the experiences that we see in B2B. It's been a core belief for us and drives the success of our digital solutions  – putting the customer experience first and ensuring that what we're doing is solving customer challenges.
Check out FleetPride's website at http://www.fleetpride.com.