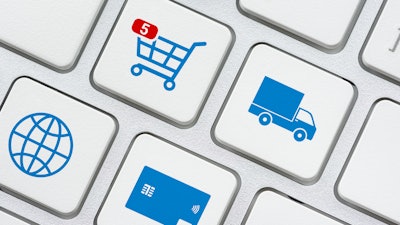 iStock
The wholesale distribution industry is at a tipping point, and for wholesalers to remain competitive in the changing market – they need to evolve. With business-to-business customer preferences shifting towards e-commerce in the current climate, wholesale distributors need to transform their business models. B2B marketplaces offer wholesalers the opportunity to remain relevant by using technology as the driving force to meet the growing demand for digital channels.
Changes Confronted by the Wholesale Distribution Industry
Social, political and environmental changes greatly influence how companies buy and sell to each other. Businesses need to evolve with the times by adapting the customer experience to the current market realities and expectations.
This past year has been no stranger to change as many wholesale distributors have had to transform how they buy and sell. Covid-19 has driven businesses to create physically-distant relationships with customers, driving the desire for always-on and personalized services. Wholesalers are now being pushed to compete in a new playing field.
Breaking New Ground for Wholesale Distributors
To meet the demands of the new normal and beyond - wholesale distributors can stay competitive by transforming their business models to create a vertical one-stop-shop for all transactions, offerings, and interactions. A B2B marketplace offers wholesale distributors the perfect solution to align business strategy with evolving customer expectations.
With a vertical marketplace, wholesalers can showcase and expand inventory to become the go-to entity in B2B. In many ways, marketplaces help wholesale distributors to create opportunities for buyers and sellers. Through creating a home of product offerings, buyers can rely on digital channels to purchase everything from one source accompanied by services based on detailed product knowledge. Meanwhile, sellers have the advantage of broadening their reach to a global audience.
The idea of a marketplace is to buy and sell everything on one platform. Wholesalers can ultimately extend the current marketplace by bringing new vendors on board to make available to customers. Adding new vendors will increase assortment and result in increased sales in which the distributors participate on a pro-rata basis. This opens doors for wholesale distributors to extend offers beyond customer demands. By partnering with vendors, wholesalers can create good relationships with customers and provide a variety of new services, products, and even broaden the marketplace to consulting and installation. The opportunities to offer previously unavailable services become boundless.
Shifting from Traditional Business Models to B2B Marketplaces
Traditionally, wholesale distributors purchase goods from suppliers and take ownership. A marketplace enables wholesalers to extend the network without risking lower margins through a bound capital approach. Although this can create a new risk for wholesalers, opportunity can outweigh the risks if good relationships are created with vendors that supply quality products and solutions that deliver on the brand promise.
As customer preferences shift, wholesale distributors should want to become the go-to entity in B2B as an answer to competing with larger enterprises. The game plan for success should not be to compete directly with larger companies but rather to personalize the marketplace and focus on a specific segment. Wholesalers should focus on the areas that will set them apart to become the preferred choice. By leveraging experience and in-depth knowledge of products, wholesalers can selectively extend the assortment with high quality, complementary offerings to drive more services, products, and solutions to customers. Ultimately moving to a new business model.
With all these considerations, it makes sense that B2B marketplaces are the future of wholesale distribution. If your business is not already considering making the change – there is no time like the present. What are you waiting for? Take the next steps to lead the future of wholesale distribution.
In a partnership, SAP and Mirakl have created a platform to help wholesale distributors launch marketplaces and respond to evolving demand through digitalized operations.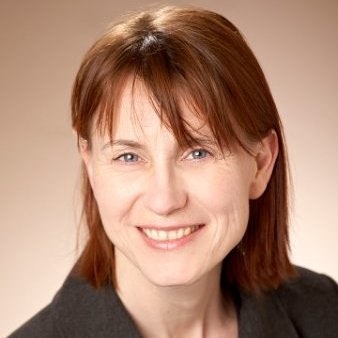 For more information on how wholesale distributors can create and bring marketplace business models to life, click here.
Susanne Adam is a Principal Solution Manager for Wholesale Distribution with SAP. During the past years, she worked with customers on various topics concerning their customer engagement strategy. Before this role, she was a Principal Consultant, involved in various projects in the Wholesale and Retail Industry. She holds a master of arts degree in Information Science from the Saarland University. She can be contacted at Susanne.Adam@sap.com.