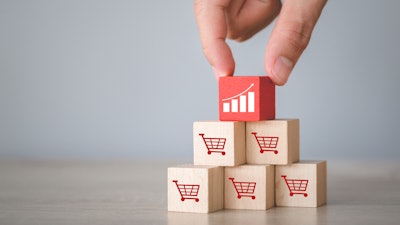 iStock
B2B e-commerce has experienced unprecedented changes in the wake of the COVID-19 pandemic, with traditional enterprises accelerating their digital transformations to keep up with the rapid demand for online sales.
According to DigitalCommerce360's latest market report, overall B2B digital sales grew 10 times faster than total manufacturing and distribution sales in 2019 at a year-over-year rate of 18.2 percent. Of course, that was 2019. This is 2020 and nearly everything has changed … industrial distribution company leaders have seen a veritable rush to digital channels on top of an already-upward trend.
Consider this statement from Gartner's August 2020 report, "10 Things COVID-19 Will Change in Digital Commerce," on the current state of eCommerce for B2B companies:
"While the adoption of B2B commerce has been relatively low compared with B2C commerce, COVID-19 accelerated the process as digital commerce has become an important way, if not the only way to keep sales going. Organizations can benefit from B2B commerce as it improves efficiency by reducing errors in order taking and processing. It also shortens the sales cycle by enabling customer self-service, and the use of digital technologies can make simple sales processes more effective. Admittedly, some complex sales processes are more effective in a face-to-face setting. Digital selling is an interim solution when in-person meetings are not possible."
This fundamental shift requires companies to tackle e-commerce challenges on an accelerated timeframe. Some critical challenges to address that, without COVID, may have been deferred include:
How can I strike the right pricing transparency balance between winning new business online while ensuring my customers with agreements have the most favorable pricing, all while not tanking my profits?
How can I enable self-service in the e-commerce channel in my business, where customers commonly request pricing exceptions that must be handled by pricing and sales teams?
In this article, I will share some new ideas on how data science and software are addressing these questions to deliver a highly personalized online experience within the unique context of B2B industrial distribution. By reimagining the traditional approach to pricing, companies can rise to meet the challenge of e-commerce, particularly in the wake of COVID-19.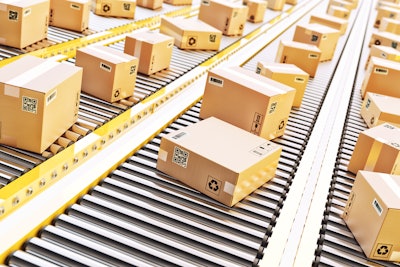 Real-Time Market Pricing: Omnichannel Consistency is Key
E-commerce leaders have increased pricing transparency while forcing downward pressure on margins. While it may be more straight forward for retail-oriented or consumer-facing businesses to keep up, it's not so simple for distributors.
In addition to the fact that distributors have some of the largest product and customer counts in B2B, driving complexity in price setting, there's also the many price types that exist in distribution. List, matrix, spot/bid, customer agreement and more — each of these are the different ways, or modes, in which pricing is expressed within one business. Fold in additional factors like competitive, regional, macroeconomic, and product hierarchy considerations, as well as the need to ensure pricing is consistent across direct sales and e-commerce, and the complexity in price setting far outpaces the ability of traditional tools. Manual spreadsheets and disparate data sources that grow stale before they can be analyzed, let alone acted upon, simply are not up to the task of managing pricing complexities in distribution.
While the task of dynamic, consistent, omnichannel pricing may appear beyond the capabilities of many organizations, the quickly emerging reality is that the capability is critical. According to Garter, "Through 2022, 50 percent of large organizations will have failed to unify engagement channels, resulting in a disjointed and siloed customer experience that lacks context."1
Like so many facets of business, technology can help distributors give their customers the real-time market pricing they expect, delivered instantaneously and consistently across all sales channels. Advanced pricing optimization and management software can set discrete yet simultaneous pricing strategies online that achieve multiple goals for the business, including the ability to:
Differentiate pricing for existing customers and new visitors at the product category or SKU level
Utilize online-specific data like pageviews, conversions, cart abandonment and inventory availability to set multiple discounting strategies for e-commerce prices
Update pricing online and across multi-national price lists in real-time based on dynamic data such as inventory and competitor pricing
Set e-commerce-specific discounts that can be personalized (or targeted) to customer segments and product groups
Offer customer-specific agreement prices and dynamic tiered pricing for quantity breaks online
Integrate elasticity-based price optimization, ensuring omnichannel price consistency that achieves revenue and margin targets for the business
Certainly, even with advanced pricing strategies like these in play, customers will continue to request exceptions. In the next section, I'll cover how you can automate pricing negotiations in the self-service channel to reduce the quote turnaround time and reserve your pricing and sales talent for larger, more strategic deals.
Intelligent Automated Negotiation: Speed Up Self-Service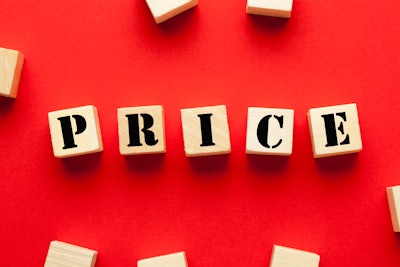 What does the pricing negotiation process look like in your company? Distributors have grown to quite a large scale via mergers, acquisitions or natural organic growth. Larger companies are processing an incredible amount of order lines daily. It's not uncommon for 10,000 to 15,000 or more order lines to flow through one company in a day's time. These transactions are numerous, to be sure, but they are also complicated.
When customers request price exceptions, reps need to fall back on their experience to make the right decision — which may involve routing those to a manager or pricing team for approval. If pricing is broadly misaligned to the market, which is highly common in B2B, this pricing exception queue is all but guaranteed to bog down internal teams and slow down quote turnaround times, frustrating customers.
When pricing is misaligned on eCommerce or a self-service portal, the consequences are much more significant. Customers aren't able to complete the transaction independently and you've negated the purpose of the digital channel.
To improve quote turnaround times, companies commonly add more people to the internal teams, but quickly discover that adding more people doesn't get to the root of the problem. With complicated pricing approval and order processes and a lack of good, reliable pricing guidance, an already-cumbersome process is prone to human errors in judgement and calculation. The outcome is a large administrative overhead cost from a process perspective and pricing that fails to meet the P&L targets of the business.
Certainly, the costs of the price negotiation process can be significant. Compounding matters, customers grow frustrated with prices that are consistently misaligned to their expectations and long quote turnaround times.
Imagine, instead of the current inefficient and costly price negotiation process, taking an approach that blends leading data science and technology. By doing so, you stand to significantly reduce bulky processes and reserve high-skilled negotiators for the most critical deals.
A new approach, Intelligent Automated Negotiation, automates internal and external price negotiations in a more intelligent manner. From a technology perspective, the approach connects leading price optimization, price management, and sales effectiveness solutions to your existing internal and customer-facing applications via a highly available, scalable REST-based API.
The outcome is an automated approach that sets pre-defined rules on what prices can be auto approved without human intervention. This gives sales reps and customers the flexibility to negotiate within a range of prices that still maintain necessary margin levels and escalates quickly and efficiently when needed.
The Final Word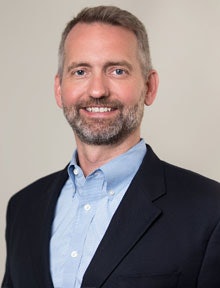 While delivering a highly personalized online experience within the unique context of B2B industrial distribution is not straightforward, company leaders can rise to meet the challenge of eCommerce, particularly in the wake of COVID-19, with new approaches such as real-time market pricing and intelligent automated negotiation.
1. Gartner, "10 Things COVID-19 Will Change in Digital Commerce," August 28, 2020
Pete Eppele is the senior vice president of products and science at Zilliant where he is responsible for leading R&D efforts to define the product lifecycle and requirements for the company's price optimization, price management and sales effectiveness solutions. He is also focused on helping companies harness their data to improve business performance.