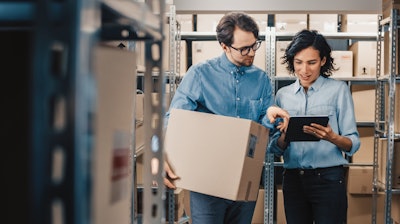 iStock
Growing a garden goes beyond finding soil and planting seeds. If you want your garden to prosper, you need to water the soil, keep pests away and provide enough sunlight. In e-commerce, the same is true. If an eCommerce platform is the soil, your products are your seeds. You need to accumulate, enrich and update your product content consistently to deliver the information your customers are looking for.
Given how fast our world is changing, customers rely on online information today more than ever. Customers aren't always able to stop by the warehouse. They don't always have time to call their rep. They need up-to-date product information so they can ensure accuracy in what they're buying. That requires meticulous care where your product content is concerned and it's not always an overnight job.

The truth is, many companies underestimate the effort it takes to keep product content current after they've accumulated it. Take the electrical industry, for example, IDEA sees more than 150,000 product changes per week across 1.3 million products. A large amount of this content is merely transactional content that is not enriched or catalog ready. While gathering content gets your eCommerce system going, and is a big job in and of itself, you need to dedicate ongoing resources to keep the information updated.
Product content is truly the lifeblood of an eCommerce system. Customers need access to product data to help them find the right products and inform their purchases. Gone are the days when customers simply flipped through your printed product catalog to find what they needed. In fact, according to a study of B2B researchers by Google, 89% of B2B researchers use the internet during the B2B research process. Customers are spending time educating themselves, evaluating your competitors and determining the right products and services for their businesses. Your product content has to answer the questions they're asking or they will go elsewhere to find the information they need.
Here are a few reasons why it's important to keep your product content up-to-date:

It Instills Confidence – If your customers arrive on your site to find outdated or stale product information, you could lose their business. But if you provide information like updated inventory levels, safety and installation guidelines and multiple product photos or videos, you will instill a sense of confidence and trust in your buyers.

It Gets Your Business Found – Product content improves SEO, driving more traffic to your website. Build out meta descriptions, keywords, categories and facets to help your buyers find what they need to find on and off your site.
It Creates a Better Experience – Robust and enriched product content creates an improved customer experience. Focus on building your taxonomy so customers can easily find what they are looking for.
It Improves Your Bottom Line – More traffic, more conversions, more revenue. Failure to update product content can cost your company profit margins. This is especially true where transactional data is concerned. Information like pricing and packaging information directly impacts profitability. A missed or late pricing change to the ERP system that generates prices for the order and list prices for your site, is critical if you're looking to maintain acceptable margins. While enriching your catalog content, don't forget about transactional data.
Updated product content gets your business found, drives more traffic to your website and ultimately improves your bottom line. But how do you ensure it's updated? Here are a few actions to take:
Understand Day Zero – Before you dive in, take a moment to assess your needs. More specifically, determine how many SKUs are in your catalog, how many products you want to offer online and what kind of product information your customers expect to find.
Recruit a Team – To continue our garden analogy, you're going to want a groundskeeper. You need someone (or a team of people) to manage the product content. End-to-end management of your product content does take time and resources. It's a big job, but remember you can always outsource this to data management companies.

Get Organized – Do you have a centralized, efficient way to gather, curate and organize your content? Many organizations gain control of their thousands of products, endless documents and other assets with a Product Information Management system.
Build Out Critical Product Elements – Product content goes beyond a title and a photo. The more elements you can include the better. Your buyers are curious creatures and the more they know about a product, the more likely they are to make the right decision. Tackle product elements like 360 degree videos, instructional guides, features, installation schematics, safety and warranty information, comparison charts, accessories and of course price and inventory.
Next to leveraging a robust B2B platform, providing quality product content is perhaps the most essential aspect of building a strong eCommerce program. Product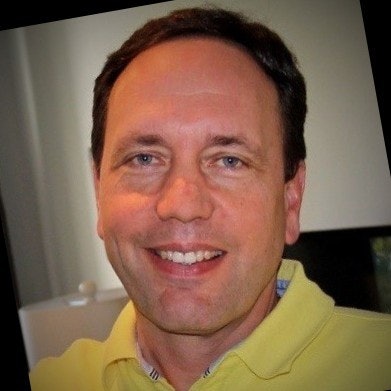 content is not something you should simply set and forget. It's an ongoing process that ultimately fosters a better customer experience. You have to feed the soil to watch the seeds grow.
Mike Wentz is senior director of industry alliances at Episerver. He has more than 30 years of supply chain technology and distribution experience, providing domain experience and sales strategy to support new customer acquisition and user group engagement. Episerver acquired Insite Software in Q4 2019.