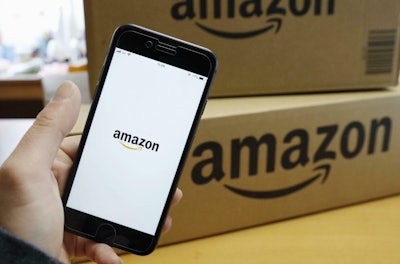 As Amazon's service offerings alter consumer expectations and push logistics forward, other companies are reconsidering their programs and innovating their supply chain strategies to accommodate the changing e-commerce landscape. Largely because of Amazon's services, consumers consistently look to shop with brands that can replicate the experience of brick-and-mortar stores but with the convenience of online ordering.
To keep pace with large players, companies are changing their sales strategies and evolving their supply chains to meet new e-commerce demands. Whether it is related to Amazon Prime, Prime Wardrobe, or Amazon Day, the online retail giant is forcing other organizations to evolve to emulate their delivery style. Below are three Amazon offerings that have impacted logistics and changed supply chain strategy.
Two-Day Shipping
With today's consumers seeking nearly immediate gratification, Amazon Prime has shown that online retailers can compete with in-person shopping by offering fast shipping. The two-day shipping window has become the barometer for the rest of the industry, even for smaller players. However, improving supply chain velocity without overspending requires organizations to manage growingly complex warehouse networks. As a result, organizations are expanding to multiple warehouses across different geographies to deliver speedy shipments for target markets in several locations. To successfully leverage this increase in nodes, supply chains are becoming more advanced to optimize inventory and manage transportation logistics. The rising capital investment in inventory is leading businesses to strategically design their networks to meet the velocity standards Amazon has set.
The use of business intelligence tools has also grown as a result of Amazon's initiatives to make e-commerce more desirable when compared to traditional retail. Organizations are now getting richer insights by integrating data from several sources like last mile delivery, transportation, warehouse, labor, and payroll departments, allowing companies to make more informed business decisions. The combination of data and technology is helping to eliminate supply chain bottlenecks that hinder velocity. Organizations that are carefully investing in business intelligence tools can reach more consumers that prefer to order from retailers that offer low cost, fast delivery.
Try Before You Buy Programs
In response to consumers' tendency to try out multiple items, particularly when it comes to clothing, Amazon offers a try before you buy program called Prime Wardrobe, providing an in-store experience conveniently from consumers' homes. The expectation of an affordable and user-friendly returns process has only increased because of programs like this from Amazon. While returns at physical locations are simple, e-commerce returns are more intricate, increasing the need for strong reverse logistics.
Since e-commerce returns are increasingly common and peak around busy retail periods, businesses must strategically design their service offerings and improve their supply chains to address this trend. More organizations are looking at logistics comprehensively, focusing specifically on increasing the efficiency of the supply chain in both directions. Increasingly, retailers are handling returns with more developed reverse networks and utilizing secondary channel distribution to resell returned items.
The needs of reverse logistics are being incorporated into facility designs, so returns can be processed more effectively. A well-built reverse chain improves the bottom line and makes returns easier for consumers. Companies are also examining the full product life cycle from manufacturing to fulfillment to end-of-life to improve reverse logistics operations.
Consolidating order deliveries
At the end of February, Amazon unveiled Amazon Day delivery, allowing consumers to pick a day when all of their Amazon orders will be delivered each week. This service offering enables Amazon to reduce waste and cut costs, as the reduction in delivery dates decreases packaging materials and shipping trips. Order consolidation into a single shipment saves on fuel and emits fewer carbon emissions. The initiative also spreads labor and enables more ground transportation, which is more cost effective.
The program gives consumers more choice and provides predictability for when orders will arrive. According to Shorr Packaging, 31 percent of Americans say they have experienced package theft. Amazon Day lets consumers select a delivery day that works with their schedule, so packages are more secure after being delivered.
Amazon's continuing strategy to reduce their packaging and delivery costs while lowering their carbon footprint from multiple-commerce deliveries challenges other players to find creative and different ways to lower costs and help the environment at the same time. Consolidating shipments is an essential step in reducing the amount of packaging and number of final deliveries but requires a deep understanding of the logistics that go into ensuring products arrive in good condition and on-time.
As Amazon consistently introduces innovative service offerings that meet consumer needs, the overall industry is pushed to create their own unique programs to compete. Logistics is integral to the success of these services, and supply chains must be designed to deliver service offerings effectively. Whether it is two-day shipping, try before you buy or consolidating deliveries, companies must look at Amazon for motivation to offer better services and develop supply chain innovations that support new programs and improve the customer experience with efficiency also in mind.
Chris Hess is the Director of Supply Chain Solutions at Kenco Group. He previously worked for Tesla Motors, where he led the design and implementation of the material flow systems from supplier to the assembly line. Prior to that, he led a worldwide design and innovation team at Amazon developing fulfillment and transportation solutions.
Main image: Kyodo via AP Images.