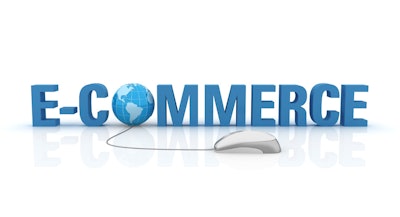 TUSCALOOSA, AL — Some e-commerce websites unwittingly make it difficult to complete or even block transactions, according to Michael Wilson, vice president of marketing for AFFLINK, which provides sales and marketing solutions to more than 300 distributors, including helping distributors develop e-commerce websites.
"What often happens is we unwittingly place roadblocks and distractions in the checkout process, even those intended to help in the checkout process, that backfire and cause visitors to leave the site," Wilson says.
So what are some of these unintended obstacles? Wilson lists the most common:
Create an account. "While creating an account may help speed up future purchasing, at least initially, always allow the user to make purchases as a 'Guest.'"
Avoid discount code fields. A recent study* found this field distracts some online customers, makes them go back and look for a discount code on the site (with many never coming back), or rethink their purchase decision entirely.
Pop-ups. Pop-ups can be very annoying, but on the checkout page of an e-commerce site, they can kill a sale. Too many pop-ups in general can be "shopper killers," says Wilson. "Few people like pop-ups and keeping them to a minimum is recommended."
No customer reviews. Many people make purchasing decisions based on customer reviews. Add customer reviews in the checkout area. Shoppers will read the review, and if overall positive, most likely will complete the purchase.
Glowing customer reviews. While customer reviews are important, if they are all glowing or if there is no actual review - just a star rating - the purchaser becomes skeptical. Systems that verify that the reviewer actually purchased the product discussed can be very powerful.
"The bottom line is to make the checkout process as easy, supportive, even educational as possible," says Wilson. "It shows respect for the customer and can earn their business loyalty in the future."
*Based on a study by YouEye Research of 3,000 visitors to more than a dozen different e-commerce websites; September 2014.