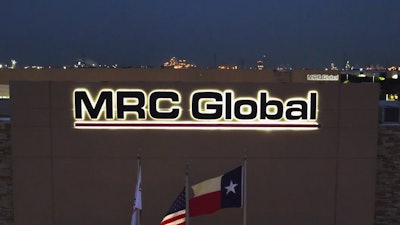 MRC Global
HOUSTON — MRC Global Inc. is proud to announce the launch of its new and completely redesigned corporate website, www.mrcglobal.com, reflecting the company's strategy and corporate culture.
The new website was reimagined with wide-scale improvements to the site's look and feel, usability, navigation, and full optimization for mobile devices. A new video message from President and CEO Rob Saltiel highlights the company's strategic direction, brand and value proposition as trusted supply chain experts.
MRC Global is a dynamic and growing distribution company focused on diverse industrial markets, including natural gas utilities, energy transition projects, downstream and industrial processing, and traditional oil and gas production and transportation. The new website showcases the company's impressive capabilities and notable credentials as an employer of choice.
"I am excited for the launch of our new corporate website that highlights our strategic direction, our values-driven culture and our commitment to customer satisfaction. I invite you to visit our site and learn more about how MRC Global serves our customers, our team members, and our communities," Saltiel said.