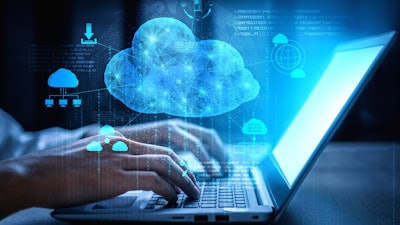 Second sourcing, nearshoring and circular supply chains have moved from being industry buzzwords to supply chain norms.
But this concept of having more than one source for an item has grown to more than just being able to fill stock; second source+ is about having visibility into not only if the new suppliers have the right set of items, but also if those items have the correct characteristics to guarantee end customer quality.
In the never-ending battle for customer retention and loyalty, manufacturers need to sophisticate their second source strategy. And while the word "sophistication" for many in the field immediately conjures up images of expensive consultants and software developers writing lines of "sophisticated" code, the good news is that cloud-based software solutions are leveling the playing field. A reliable cloud-based ERP system is the backbone to managing the horizontal pieces of supply chain monitoring. Now, new and "sophisticated" composable no/low code modules that are literally plug and play, are taking it one step further: these off-the-shelf solutions are making it possible to easily sophisticate your second source strategy.
Defining Second Source+
Second sourcing is a good practice for manufacturers to have more than one source for an item, but second source+ focuses on being selective with your sources to guarantee the quality characteristics of the items being sourced. And yes, with the state of raw materials and the global supply chain in general, identifying a second source for each, specific component in a design may seem like a daunting requirement. However, if this strategy is applied proactively, manufacturers will have more opportunities to be well-equipped for fluctuations in supply while continuing to deliver on their customer expectations. So perhaps you start with the supplier that did not win the initial bid price or use your ERP system to find suggestions based on supplier cost, location and more. Identifying a second source doesn't have to start from the ground-up – but remember, in order to be most effective, a second source will have the precise "dynamic attributes" for a near-seamless quality product from your primary to secondary source.
Characteristic Based Transactions
Every ERP system needs characteristics-based transactions that can help businesses second source from vendors whose items will meet client expectations. These characteristics span the physical, biological and chemical characteristics of an item, making it important for manufacturers to pay attention to the product attributes from different suppliers to ensure they fit within a product design. Epicor ERP customers are seeking to understand how their software can help them model the items' characteristics at a very deep level – from engine size to colors and more – and Epicor is meeting that need. The software gives them visibility into the important material characteristics so they can put into place the relevant quality checks and gain more visibility in the overall process.
How Technology Can Help
Traditional on-premises ERP systems today can deliver some elements of a plug-in module called "Dynamic Attributes" but the ability to plug in modules that can more seamlessly help with this only applies to cloud-based ERP solutions. To apply this strategy, you'll want a dynamic attributes-specific plug-in module that delivers a simplified approach to finding the right inventory. It allows business owners to segment inventory with inventory specific attributes. Because the inventory is segmented, it is easily located, physical counts are more meaningful, and a business can plan inventory needs at the attribute level, ensuring accurate supply and demand are met. Even a business with no dedicated IT support can use a module like this.
There is also technology that can be available on various screens so that users can use characteristics within various transactions including receiving, contracts, etc. Buying inventory with specific attributes and quality parameters is crucial to maintain control over the supply chain process — and it's important to implement technology that can be your trusted partner.
Cloud ERP Offers Agility and Equality For All
We know that supply chain is making it harder and harder to keep up in the industry. In fact, companies are even being judged on the health of their supply chain more than ever before. This is why transparency and visibility at all levels of the extended supply chain is the first step to adjusting to this "new normal." Cloud ERP offers the opportunity for all businesses to do just that — and second sourcing based on analysis of dynamic attributes can help provide a more flexible and crisis-resistant procurement of materials.
Charu Roy is vice president, product management, manufacturing for Epicor.