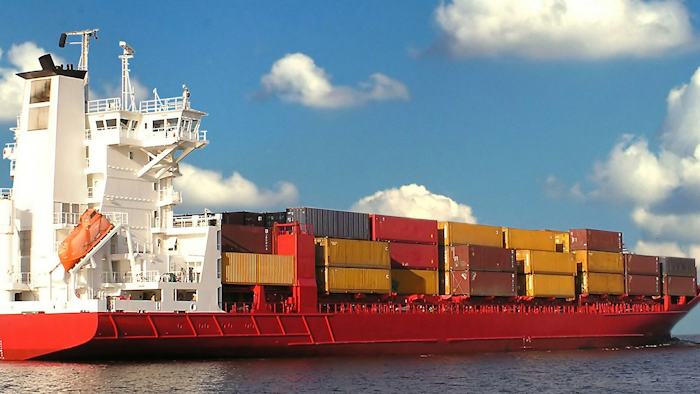 The Danish shipping giant Maersk recently announced intentions to bring random inspections of containers to several U.S. ports. The policy is largely viewed as a response to a recent spate of fires breaking out on cargo vessels, often after shippers misidentified the contents of containers.
"By performing these container inspections, we hope to remove some of the risk from mis-declared or incorrectly stuffed containers for all parties involved in handling and transporting cargo, as well as work towards an overall industry improvement of safety and reliability in the Containerized Maritime Supply Chain," Maersk explained in a statement.
A major fire broke out on the Maersk Honam in March 2018, while it traversed the Arabian Sea. Five crew members perished as a result of the fire, which burned for several weeks. The Honam was recently cut in two and sent back to manufacturer Hyundai Heavy to be rebuilt. Maersk hopes to return the ship to its operating fleet before the end of 2019.
Following inquiries and reviews, Maersk implemented several changes around container safety last year, including new practices in securing more volatile cargo onboard. But the incident, along with similar but less damaging fires on container ships in recent months, have heightened concerns about inaccuracies in manifests.
The new random inspection policy is intended to catch wrongly identified cargo, as well as incidents where container contents have not been properly stuffed, lashed, or secured. Inspections will be conducted by the National Cargo Bureau, and the expense will be shouldered by Maersk. If a container's contents need to be corrected in order to move forward in the shipping process, the financial burden will shift.
"Such corrective actions may involve reworking the container to ensure it is compliant with given regulations," writes Maersk."The cost for such reworking actions to resume transport of the container will be charged to the Shipper / Consignee (depending on direction of the container)."
Inspections of both import and export cargo are currently taking place at ports in Houston Bayport, Miami Pomtoc, Newark Berth 88, and New Orleans Ceres. Maersk may expand the program in the future.