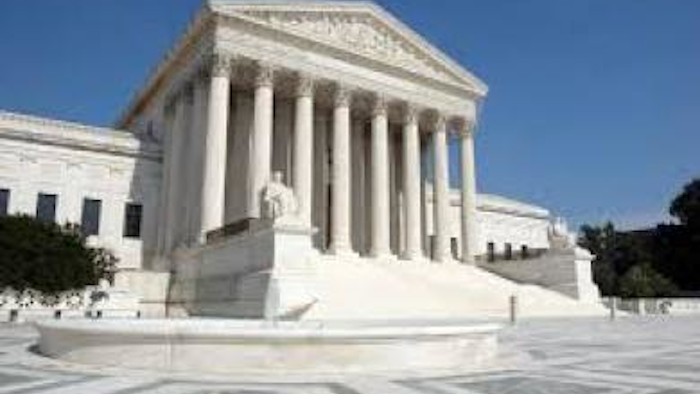 JEFFERSON CITY, MO — A Missouri prosecutor on Thursday announced he won't press charges related to allegations of conflicts of interest between state agencies and a trucking technology company.
Cole County Prosecutor Mark Richardson said he found no evidence of criminal wrongdoing related to allegations that officials at the State Highway Patrol and Missouri Department of Transportation had served on the board of a company that for years received the only state contract to provide technology allowing truckers to bypass Missouri weigh stations.
An investigation by Democratic Auditor Nicole Galloway this year alleged that state officials gave preferential treatment to the nonprofit HELP Inc. over its competitor, Drivewyze. She said the office found potential violations of state conflict-of-interest and financial-reporting laws and turned over documents to the FBI and Republican Attorney General Josh Hawley, who in turn recommended Richardson press charges.
But in a letter explaining his decision, Richardson described both Galloway and Hawley's investigations as incomplete and criticized them for not reaching out to the employees in question.
"Our office has found no evidence that any of the four either got a personal gain or cost the state any money by virtue of their work for the state or, after retirement, for Help Inc.," Richardson wrote. "There has been no evidence found that any acts done by any of the four constitute public corruption."
Missouri contracted with HELP Inc. starting in 2002, when it was the only company that could provide the weigh-station technology.
Friction started when Drivewyze contracted with the state in 2014 for a pilot program to provide similar services. Emails included in Galloway's audit show HELP Inc. and top state officials at both the Highway Patrol and Transportation Department coordinated to promote HELP Inc. as Drivewyze tried to compete for state work.
The Highway Patrol canceled the pilot program with Drivewyze in August 2016, primarily citing concerns that the company did not provide weighing data. But the initial agreement between the state and Drivewyze did not allow it to install the equipment needed to gather that data.
The agency backtracked shortly after that, reopening the contract process and later awarding contracts to both companies in April 2017.
According to the audit, there was a revolving door of state officials who later went to work for HELP Inc. and then continued to work with former co-workers in Missouri government.
Under Missouri law, ex-state staffers must wait for a year before taking on a role that has them working to influence their former agency.
Galloway said in a statement Thursday that her audit "revealed deeply troubling findings and clear conflicts of interest."
"It is disappointing that, despite the collaborative efforts of the Attorney General and myself, the prosecutor declined to file charges," she said.
Mary Compton, an attorney general spokeswoman, said in a statement that the office "stands by our analysis that there was probable cause to file charges against three former public employees."