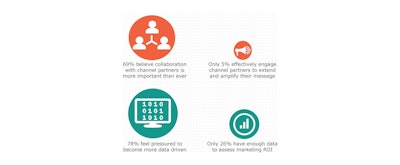 MAPI — the Manufacturers Alliance for Productivity and Innovation — published a new study, "Collaborating with Channel Partners to Drive Faster Growth" examines how industrial manufacturing companies are utilizing modern digital marketing and collaboration tools to enable profitable growth and increase channel revenue. The study, jointly conducted by Zift Solutions and MAPI, finds that manufacturers are missing opportunities to effectively engage channel partners, lack visibility to measure marketing ROI, and are underutilizing data, modern digital marketing and collaboration tools that drive channel sales.
According to the study of 56 mid- and large-cap industrial manufacturers, one of the major areas for improvement is lead generation. Most manufacturers don't know what happens with the sales leads they pass to dealers/distributors, and therefore are unable to adequately track marketing ROI. However, responding manufacturers with connected systems have greater visibility and agility, improving alignment with their distributors.
"For many manufacturers, lead status is a black hole," says David Buffaloe, Vice President of Marketing for Zift Solutions. "In today's business climate, speed is critical. Processes and systems between manufacturers and distributors must be aligned for success."
The study found that another problem area is content. For most manufacturers, their systems for sharing content are outdated, and the manufacturers aren't providing distributors with the types of content they need to drive demand.
According to MAPI Senior Vice President Cam Mackey, "Even the best content in the world is meaningless unless the channel partners get it in the right format at the right time. More than half of the companies are still emailing updated content to their distributors." Using such manual processes creates the potential for multiple versions of the same piece of content, risk for the manufacturer of outdated information, and ultimately confusion on the part of the customer.
The study also found that the industrial distribution market is going through a period of significant change; M&A volume continues to grow year-over-year. Nearly three-quarters of manufacturers surveyed have seen their distributor base consolidate in the past year. Manufacturers need a consistent, measurable way to collaborate with their distributors in this volatile market.
"We feel that this research highlights some powerful opportunities for manufacturers to grow their revenues through channels," said Buffaloe. "In a rapidly consolidating and digitizing industry, those that fail to adapt will be quickly left behind."