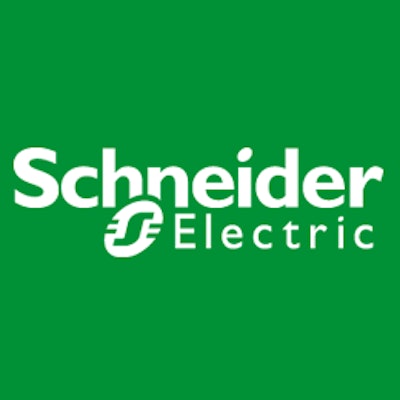 ANDOVER, MA — Schneider Electric, a global specialist in energy management and automation, announced on Monday the launch of two Square D Switchboard Delivery Programs, Accelerated Engineering (AE) and Engineered to Stock (ETS) both designed to help electrical contractors work smarter and more efficiently.
In today's fast-paced world, electrical contractors need to be able to ramp up on projects to remain competitive. If they can't get materials for time-sensitive projects, it could cost contractors time, money, or potentially lose out on the project.
The new AE and ETS Delivery Programs offer a more efficient way to order Square D standard switchboards, helping contractors meet tighter project schedules. AE provides approval drawings with the quote so contractors can get started immediately on pad layout and set-ups, speeding jobsite workflow. When the need is urgent, ETS reduces downtime by offering distributor-stocked solutions – as fast as next day delivery to the jobsite. ETS is a great solution following a natural disaster, sprinkler malfunction, or industrial accident.
"As one of the most trusted names in electrical distribution, Square D products and solutions are designed to help contractors work smarter, faster and more efficiently. With the new Switchboard Delivery Programs, contractors can still expect the same Square D equipment reliability they know and have trusted for decades, but now at the speed that their business requires," said Allen Breeze, senior vice president, Busway, Enclosure, & Equipment LoB, Schneider Electric. "The ability to quickly procure the products they need, when they need them provides electrical contractors with the flexibility and agility to respond to last-minute changes or unforeseen disasters to keep their projects up and running and on schedule."
Accelerated engineering features include:
Ratings up to 4,000 A, 100 kA SCCR
System voltages up to 600 Vac or 250 Vdc
NEMA Type 1 and NEMA Type 3R enclosures
Aluminum with tin plating or Copper with silver plating bussing options
Single or Double Row I-Line Distribution configurations PowerPact M-, P-, or R-Frame or Fixed Masterpact NW 4000 A main circuit breakers
Optional internally mounted Surgelogic surge protective devices
Optional metering with communications capabilities
Engineered to stock features include:
System Voltage 480Y/277, 3-Phase
65 kA SCCR
2,500 A System, Copper Bus Only
Micrologic 6.0P LSIG Power Trip Unit on 2500 A Main Breaker
Alternate Maintenance Setting (AMS) Switch on Main Breaker
NEMA 1, ANSI 49, Front Only
Service Entrance, Seismic Qualified
Powerlogic PM820 Circuit Monitor
The Square D Switchboard Delivery Programs are available through Square D authorized distributors.