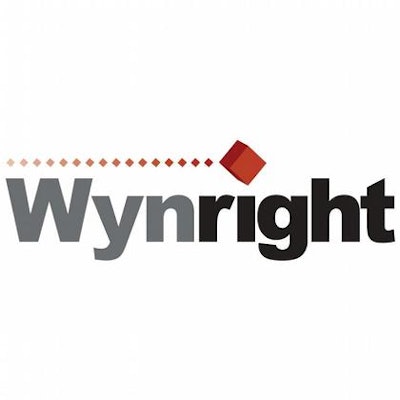 ELK GROVE VILLAGE, Ill. — Wynright Corporation, a wholly owned subsidiary of Daifuku Webb and a leading U.S.-based provider of intelligent material handling systems, announced Tuesday a new pick to light solution that displays alpha-numeric characters to aid pickers fulfilling multiple orders concurrently.
The new CAPS Next – A004 pick to light solution is built to support omni-channel, eCommerce, retail, manufacturing and goods-to-persons order fulfillment and underscores Wynright's industry initiative to further automate supply chains so that workers can become more strategic to their businesses.
CAPS Next – A004 improves picking accuracy to 99.9 percent and increases productivity anywhere from 20 percent to 40 percent over traditional paper methods.
"In today's omni-channel environment, that kind of precision and efficiency is more important than ever as retailers respond to orders of varied sizes and product mixes delivered to a multitude of locations," said Ron Adams, Senior Vice President Wynright Software & Controls, the business unit responsible for delivering light and voice-based fulfillment solutions and products. "Superior customer service is just as critical – fulfilling an order correctly the first time is vital to brand reputation."
CAPS Next – A004 helps clients realize greater productivity, accuracy, safety and reduced training times in their operations. Wynright's innovative picking solutions address the latest challenges faced by organizations as the speed and types of order fulfillment continue to evolve.
Among the benefits of CAPS Next – A004 are:
Integration with Wynsoft Order Fulfillment Suite
Support for multi-location, multi-color, multi-mode (blink, solid)
Location/slot changes without the need for tools, which allow for immediate re-profiling
Alpha numeric LED display enablement of single and/or batch picking
Wynright offers a wide variety of material handling solutions, such as conveyors and sortation equipment under the Automotion brand name, warehouse software and control systems, robotics, structural solutions (including mezzanines), light and voice directed technologies, shuttle and automated storage and retrieval systems (AS/RS).
Wynright Corporation, a wholly owned subsidiary of Daifuku Webb, is a leading provider of intelligent material handling systems. With more than 200 engineers in-house, the company designs, manufactures, integrates and installs a full spectrum of intralogistics solutions, offering both Wynright-branded and third-party equipment to meet client needs. These include leading-edge conveyor and sortation systems, voice- and light-directed order fulfillment equipment, a suite of warehouse controls & execution software, robotics, mezzanines, and structures, all backed by critical round-the-clock service and support.